Event date
23 / 07 / 2022 - Saturday 20:30
Festival zone
Vivaldi meets Piazzolla
The Four Seasons is the title of Antonio Vivaldi's first four (and probably most famous) violin concertos from his collection of 12 concertos: "Il cimento dell'armonia e dell'inventione". This revolutionary work, considered the first programmatic composition, imitates singing birds, buzzing flies, winter fire, summer
storms, or merry dancers. The king of Argentinian tango, Astor Piazzolla, situated his seasons in Buenos Aires. The Spanish name Cuatro Estaciones Porteñas refers to the inhabitants of Buenos Aires. The term porteño means a person from a port city, which in Argentina automatically means from Buenos Aires. The Ukrainian composer Leonid Desyatnikov arranged the piece for solo violin and string orchestra and added themes from Vivaldi further strengthening the connection between the works.
Artists
Ludmila Pavlová – violin
Ensemble 18+
Ludmila Pavlová
Ludmila started playing the violin at the age of four. At the age of 13, she made her debut at the Rudolfinum in Prague with Josef Suk. She has worked with many orchestras such as FOK, Prague Youth Philharmonic, Virtuosi di Praga, etc. She is currently studying doctorate at the Academy of Performing Arts in Prague with Prof. Ivan Štraus and Pavel Šporcl. This year she won an Excellent grant competition focusing on relaxation in violin playing from the psychological, physiotherapeutic, and pedagogical aspects.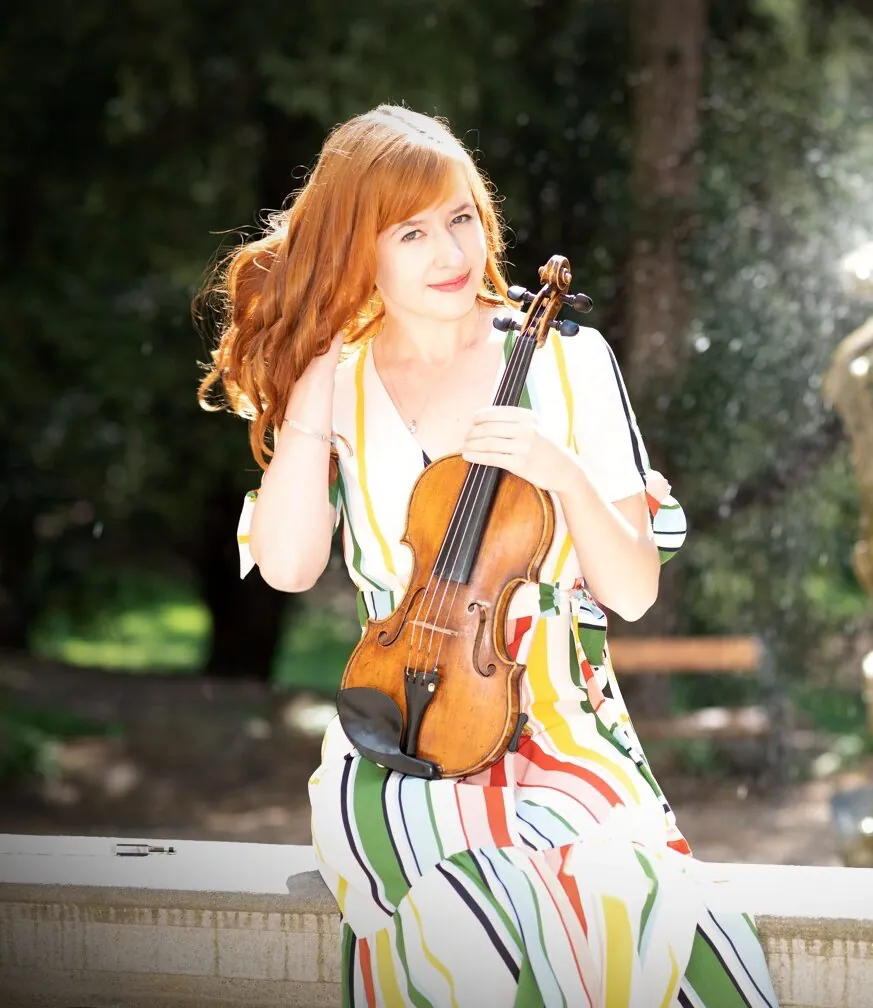 Ensemble 18+
The classicist chamber orchestra Ensemble 18+ specializes in informed, but unorthodox interpretation of music from the 18th century, as its name suggests. In recent seasons, the ensemble has produced several concert series featuring music from the turn of the late Baroque and Classical periods to early Romantic composers, but its portfolio also includes music from younger periods.

The Monastery garden offers peace to its visitors and space to relax in one moment