Event date
15 / 07 / 2023 - Saturday 21:00
Opera Gala
Zuzana Marková and Charles Castronovo
In 2023, we will celebrate the 210th anniversary of the birth of an opera giant – Giuseppe Verdi. Next year, we will also celebrate the 170th anniversary of the premier of one of his most famous operas, La Traviata, which will dominate the second half of the concert.
Our guides through the opera world will be an excellent Czech sopranist, Zuzana Marková, who recently toured with Andrea Bocelli, and American tenor, Charles Castronovo. Both of them perform regularly on prestigious world stages. They will show off their voices in arias and beautiful opera duets. The Spanish conductor, David Giménez Carreras will lead the Prague Philharmonia on this occasion.
Artists
Zuzana Marková – soprano
Charles Castronovo – tenor
PKF – Prague Philharmonia
David Giménez Carreras – conductor
Program
J. Massenet: Le Cid – Navarraise
J. Massenet: Le Cid – "Ah, tout est bien fini…O Souverain, o juge, o pére" (Rodrique)
C. Gounod: Roméo et Juliette – "Je veux vivre" (Juliette)
V. Bellini: Overture to opera I Capuletti ed i Montecchi
G. Donizetti: Linda di Chamounix – "Ah! tardai troppo…O luce di quest´anima." (Linda)
G. Donizetti: L'elisir d'amore. "Una furtiva lacrima" (Nemorino)
G. Donizetti: L'elisir d'amore – "Una parola, o Adina…Chiedi all'aura lusinghiera" (Adina,Nemorino) 
Intermission
G. Verdi: La Traviata – Preludio dell'Atto 1
G. Verdi: La Traviata – "É strano !…Sempre libera…" (Violetta)
G. Verdi: La Traviata – "Lunge da lei…De'miei bollenti spiriti" (Alfredo) 
G. Verdi: La Traviata – "Alfredo! Ah, tu il vedesti…Parigi o cara" (Violetta, Alfredo)
G. Verdi: Nabucco. Sinfonia
G. Verdi: Rigoletto – "Signor né príncipe…É il sol dell' anima… addio, addio!" (Gilda, Duke of Mantova)
Zuzana Marková
Born in Prague Zuzana Marková made her début at the age of 16 performing the role of Frantiska in Burian's Opera z Pouti at the National Moravian-Silesian Theatre (Czech Republic). She studied singing, piano and conducting at the Prague Conservatory and participated in Master classes of Mietta Sighele and Veriano Lucchetti in Riva del Garda. She continued her vocal studies by Paola Pittaluga in the Opera studio in Bologna. She won the "Young Prague Singers" competition in 2003 and 2nd prize at the Ernst Häfliger International Competition in Switzerland. In the recent seasons, Zuzana Marková debuted at Opernhaus Zürich as Elvira in I Puritani, at the Bolshoi Theatre in Moscow in La Traviata, at Teatro San Carlo in Napoli in Il Cappello di Paglia di Firenze and at Carlo Felice in Genoa in Lucia di Lammermoor.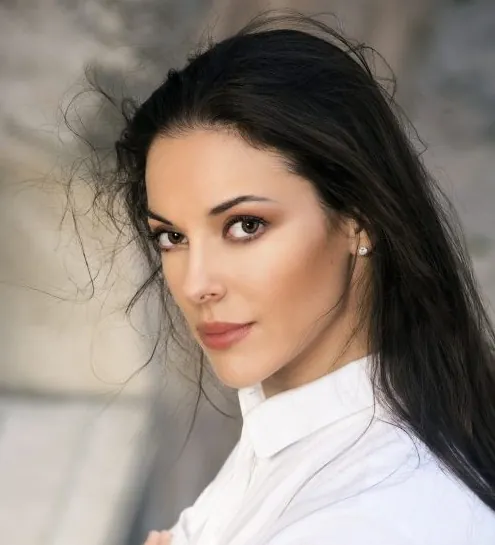 Charles Castronovo
Acclaimed internationally as one of the finest lyric tenors of his generation, Castronovo has sung at most of the world's leading opera houses such as the Royal Opera House, Covent Garden, Vienna State Opera, Berlin State Opera, Paris Opera, Bavarian State Opera and many others. His repertoire includes Mozart's Don Giovanni, Cosi Fan Tutte and Die Zauberflöte, Edgardo in Lucia di Lammermoor, Nemorino in L'Elisir D'Amore and Alfredo in La Traviata. In recent seasons he was praised for his leading roles in Faust and Romeo et Juliette, the Duke in Rigoletto, Rodolfo in La Bohéme. With Plácido Domingo he starred in the world premiere of Daniel Catan's Il Postino.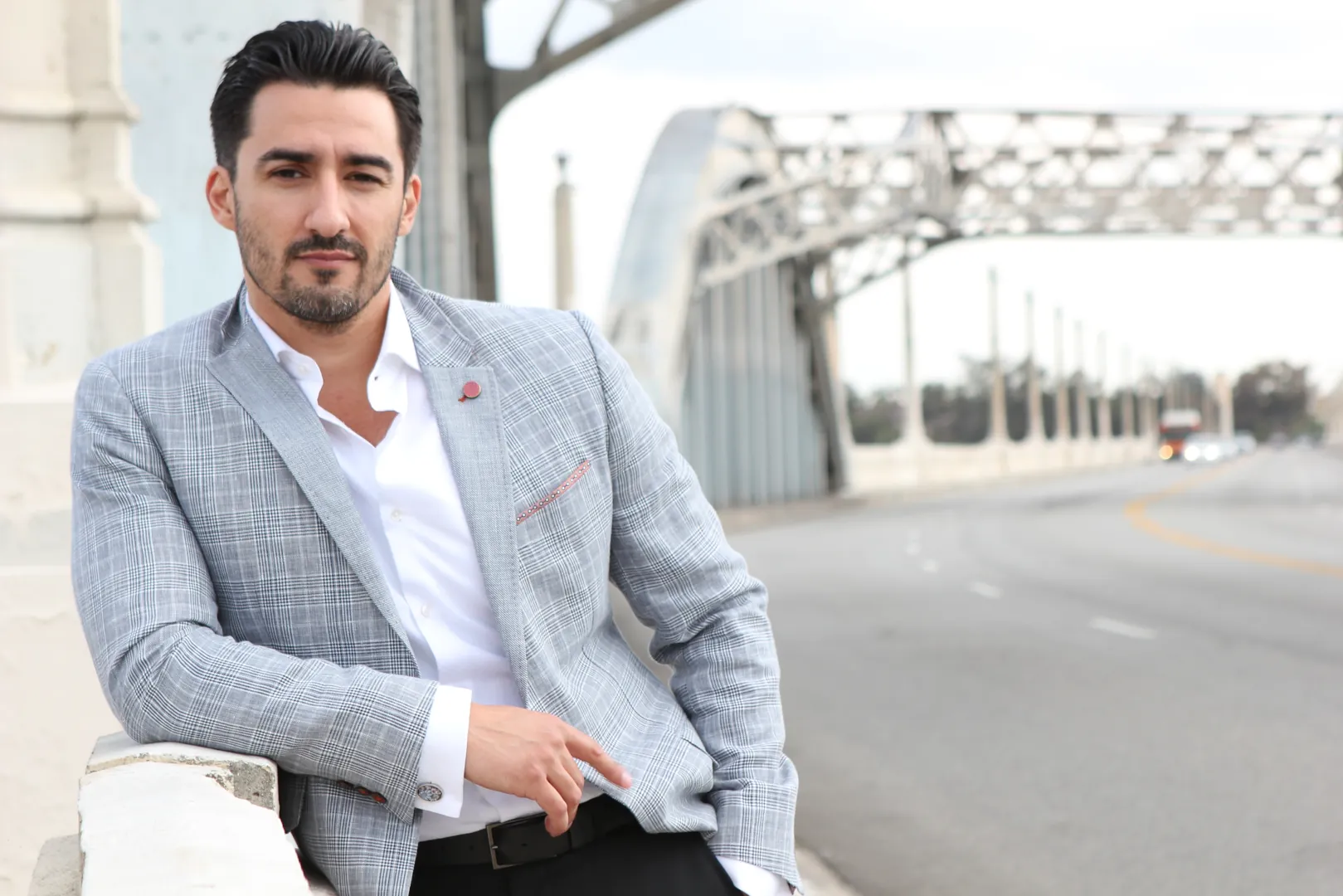 PKF – Prague Philharmonia
The PKF – Prague Philharmonia was founded in 1994 on the initiative of the conductor Jiří Bělohlávek (1946-2017) under the original name Prague Chamber Philharmonia. Today it is one of the most recognised orchestras, not only among Czech but also world ensembles. Regular invitations to tour abroad as well as recording projects with the most renowned international labels bear testimony to this. Since the 2015–16 season the orchestra has been led by the French conductor Emmanuel Villaume.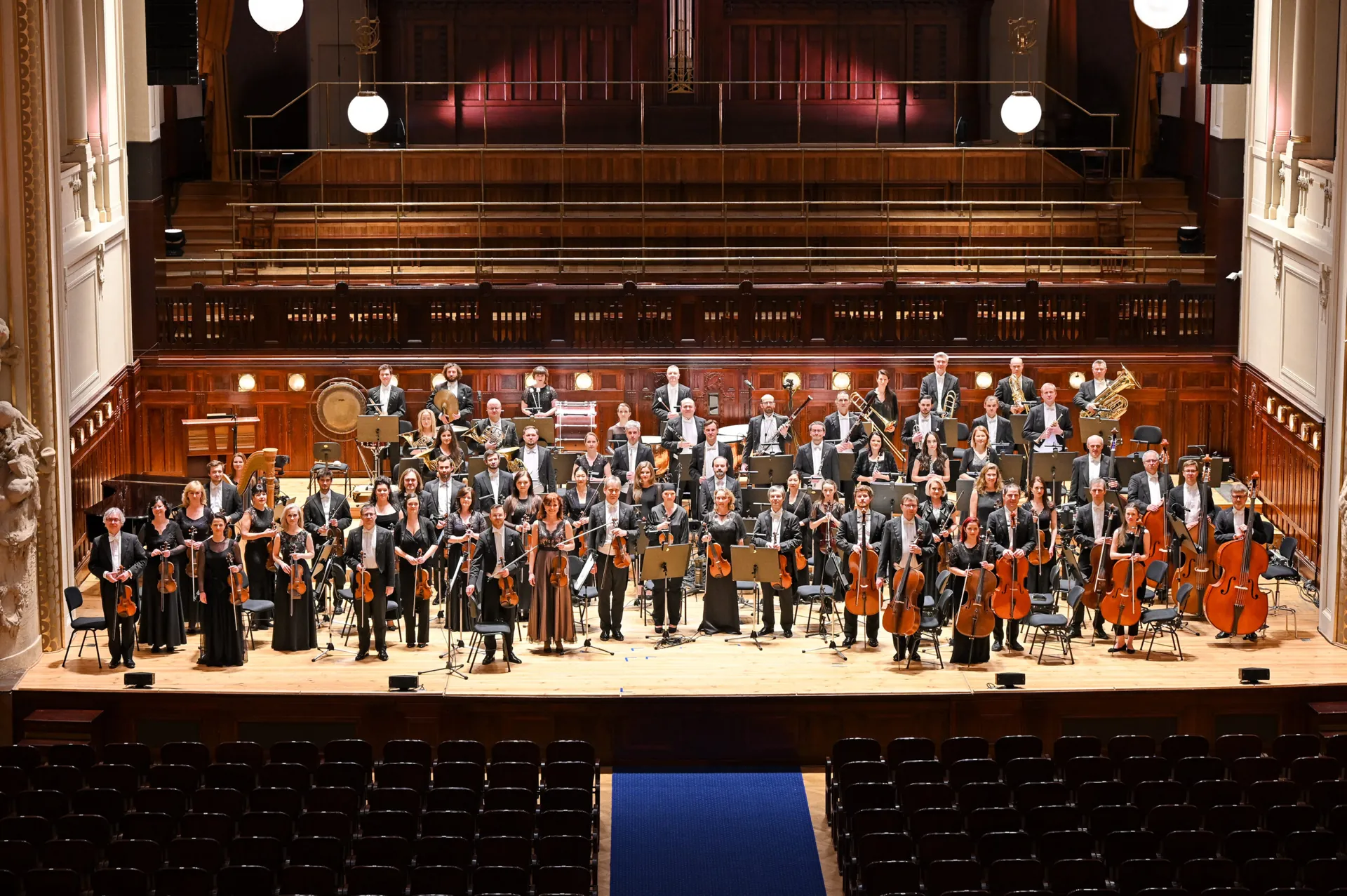 David Giménez Carreras
Born in Barcelona, David Giménez studied piano and composition at the Conservatori del Liceu in his hometown and conducting at the Hochschule für Musik in Vienna with Karl Österreicher and at the Royal Academy of Music in London with Sir Colin Davis.
Since his debut with the Hannover NDR Orchestra in 1994, he has conducted the Vienna Philharmonic, the London Symphony, Münchner Philharmoniker, Orchestre de Paris, and Filarmonica della Scala in venues like the Royal Albert Hall, Berlin Philharmonie, Vienna Konzerthaus, Tokyo's Suntory Hall, Carnegie Hall, and Avery Fisher Hall. He has worked with soloists such as Yoyo Ma and Antonio Meneses. He is the Principal Guest Conductor of the Bucarest Philharmonic Orchestra and Laureate Conductor of the Orquestra Simfònica del Vallès in Barcelona. In 2022 he became the Principle Guest Conductor at the Filharmonia Podkarpacka in Rzeszow, Poland as well as the Artistic Director of the Sounds of Oradea Festival in Romania.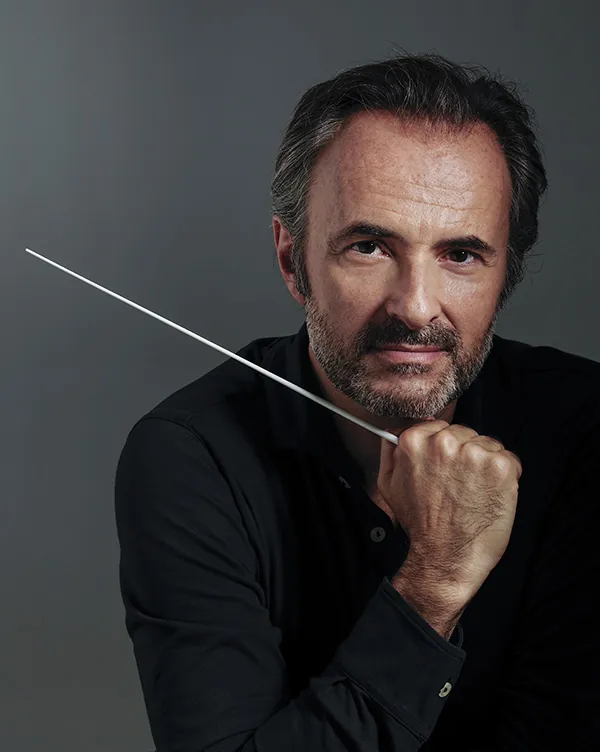 Present At present, the Summer Riding Hall hosts not only wedding ceremonies, but also cultural and social events, "nocturnes", garden parties, theater and ballet productions, and above all, concerts as part of the International Music Festival. You will have an unforgettable experience from an evening that combines music and romantic scenery. The space itself provides […]