Event date
16 / 07 / 2023 - Sunday 11:00
Festival zone
Musical Picnic with Unique Quartet
The audience will be treated to a musical picnic in the blossoming Monastery Garden on the first Sunday morning of the Festival. The musical ingredients will be provided by the Unique Quartet, made up of excellent Czech soloists and leading orchestra players. The audience will hear classical repertoires from Wolfgang Amadeus Mozart, Josef Suk, and Astor Piazzolla as well as popular contemporary melodies.
Artists
Unique Quartet:
Anton Čonka – 1st violin
Alexey Aslamas– 2nd violin
Vladan Malinjak – viola
Šimon Marek – violoncello
Program
W. A. Mozart – Divertiiento in F Major, K 138
B. Bartók – Romanian Dances arr. for String Quartet
J. Suk – Meditation on Old Bohemian chorale "Saint Wenceslaus"
A. Piazzolla – Libertango
John Williams – Schindler's List
K. Svoboda – Three Wishes for Cinderella
J.M. Cano – Hijo De La Luna
S. Wonder – Isn´t She Lovely
O. Nelson – Stolen Moments
D. Balakrishnan – Skylife
D. Gilesspie / Ch. Parker – A Night In Tunisia
Unique Quartet
Unique Quartet is a Czech multi-genre string quartet founded in 2016 in Prague. The quartet intensively cooperates with leading personalities of the contemporary popular, jazz, and alternative music scene. In recent years, it collaborated with musicians such as Ewa Farna, Karel Gott, Aneta Langerová, and Jan Smigmator, or bands Mirai, Chinaski, and Lucie. They also accompanied Dasha, Barbora Poláková, Ondřej Gregor Brzobohatý, Eva Burešová, Monika Absolonová, Marta Jandová, Bára Basiková, Lenka Dusilová, Barbora Mochowa, and others. Unique Quartet took part in several foreign tours in Europe and Asia in cooperation with Turkish singer Sibel Köse and popular Chilean musician Camila Meza. At their solo concerts, they focus on pop and film music.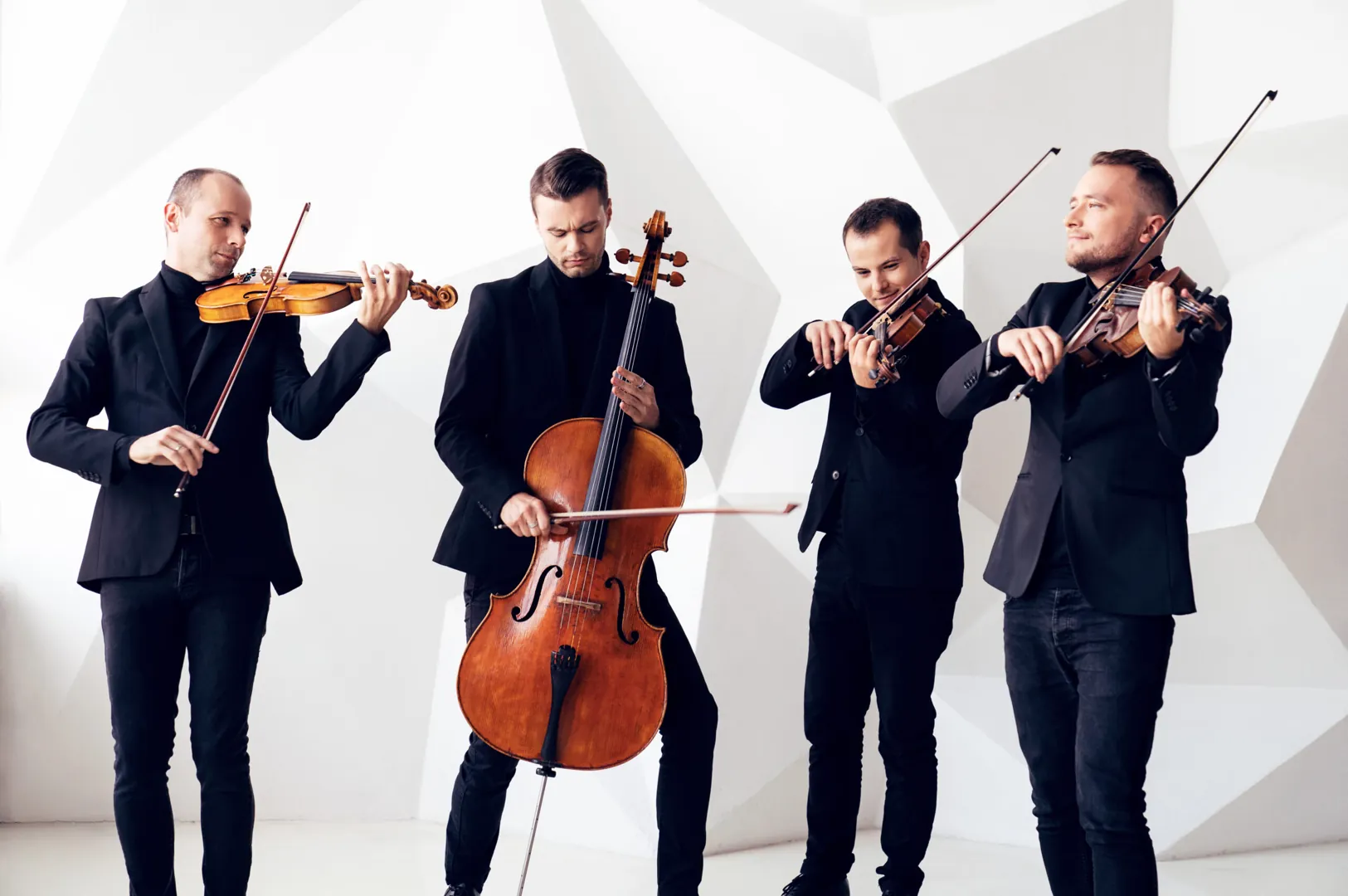 The Monastery garden offers peace to its visitors and space to relax in one moment