Event date
22 / 07 / 2023 - Saturday 20:30
¡Viva España!
Guitarist Rafael Aguirre and Spanish Singers
Passionate Spanish music combines the culture's folklore richness, which has roamed the Iberian Peninsula for centuries. Spanish soloists: guitar player, Rafael Aguirre with his famous concert, Concierto de Aranjuez, and sopranist, Beatriz Díaz along with tenor, Pablo García-López will bring the authentic atmosphere of the flamboyant south to Krumlov. The Prague Philharmonia, conducted by Manuel Hernández-Silva will accompany them in the romantic and temperamental zarzuelas, a Spanish traditional form of musical comedy. The composition Movimiento sinfónico " Musas y resuello", written by the famous trumpeter Pacho Flores, will have its Czech Premiere.
The concert is held under the auspices of the Embassy of Spain.
Interview with soloists of the concert ¡Viva España! will be held in the Monastery Garden on Saturday 22nd July at 15:00.
Artists
Rafael Aguirre – guitar
Beatriz Díaz – soprano
Pablo García-López – tenor
PKF – Prague Philharmonia
Manuel Hernández-Silva – conductor
Program
Pacho Flores: Movimiento sinfónico " Musas y resuello" (Czech premiere)
J. Rodrigo: Concierto de Aranjuez
intermission
R. Soutullo: El Último Romántico – "Bella enamorada"
F. Moreno-Torroba: La Marchenera – "La Petenera"
M. Moreno-Buendia: Fuenteovejuna – "Amor, amor"(duet)
R. Chapí: La Revoltosa – Prelude
T. Barrera: Emigrantes – " Adios Granada" (tenor aria)
R. Chapí: Las hijas del Zebedeo – "Las carceleras" (soprano aria of Lusia)
G. Giménez: "La boda de Luis Alonso" – Intermezzo
F. Caballero: El dúo de la africana – Duet a Jota (Giussepini, Antonella) 
Rafael Aguirre
Rafael Aguirre is one of the most sought-after guitarists at an international level, having received 13 top First Prizes for his instrument, such as in the Tárrega Competition, and also obtaining relevant awards in all instrumental categories, such as the New York Pro Musicis. With a repertoire of more than 30 concerts for guitar and orchestra he has performed in 40 countries in venues such as Carnegie Hall in New York, Concertgebouw in Amsterdam, Verbier Festival, Konzerthaus in Vienna, Tchaikovsky Hall in Moscow etc. In the 2022/23 season, he will tour the United States and will make his debuts with Prague Philharmonia. He will premiere the guitar concerto by Joan Valent.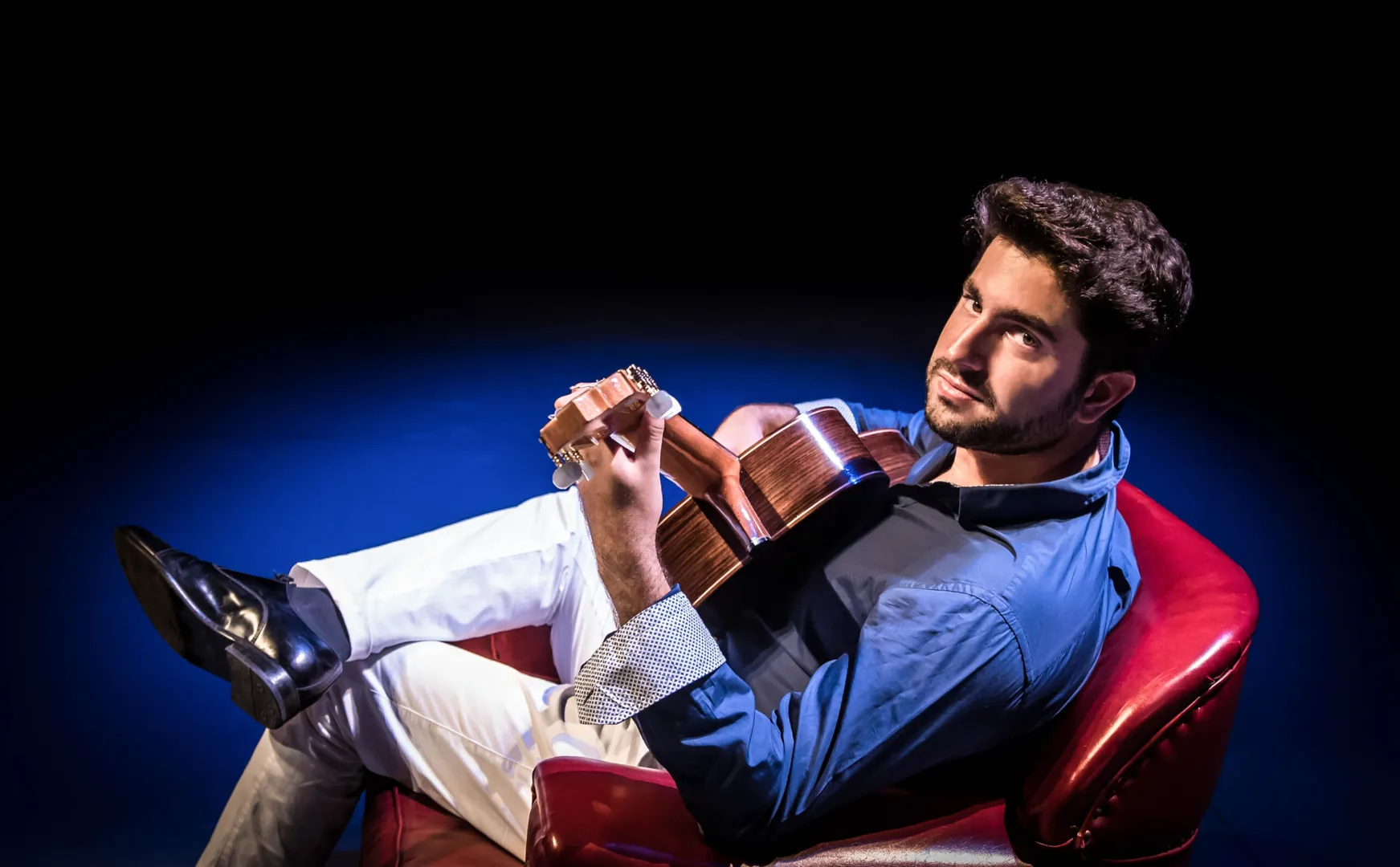 Beatriz Díaz
Since Maestro Riccardo Muti invited her to sing Paisiello's Missa Defunctorum at Salzburger Festspiele and Maggio Musicale Fiorentino, her career as a lyric soprano has developed progressively all over the World. Beatriz Díaz was the absolute winner of the XLIV. International Contest "Francisco Viñas" as well as the Grand Prize at the "First Berliner International Music Competition". Besides her zarzuelas, her most celebrated operatic performaces are La Bohème, Turandot, Carmen, L'elisir d'amore, Don Pasquale, Così fan tutte, Don Giovanni, etc. Since 2013, she has frequently worked with La Fura dels Baus as a soprano in Carmina Burana, obtaining an overwhelming triumph in Spain, Macedonia, and Taiwan.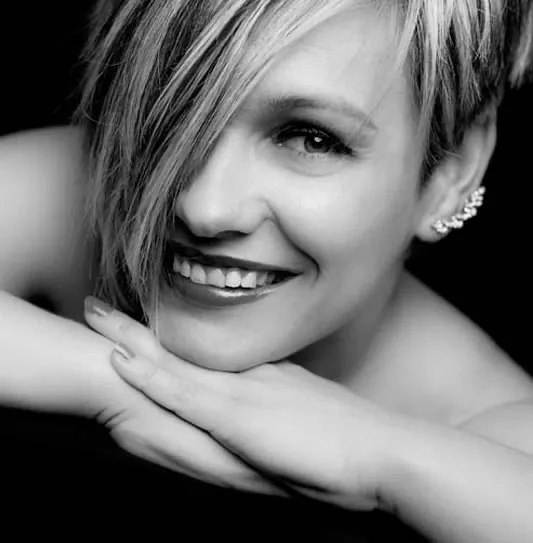 Pablo García-López
Spanish tenor Pablo García-López is one the rising stars of the European opera and concert stages. He is praised for the "decisive beauty of his light-lyric timbre, his unquestionable musicality and communicability." In the last few years, he made debut at opera houses such as Royal Opera Wallonie de Liège, Royal Opera House Muscat, Palau de les Arts Reina Sofía de Valencia and Theatre du Capitole de Toulouse. Among others, he has worked with Zubin Mehta, Riccardo Chailly, Jesús López-Cobos, and Omer Meir Wellber. Alongside his solo concerts, this year he returns to Opéra de Lausanne as Basilio in Le Nozze di Figaro and Edgardo in Lucia di Lammermoor at the Teatro Real Madrid and the Gran Teatro de Córdoba.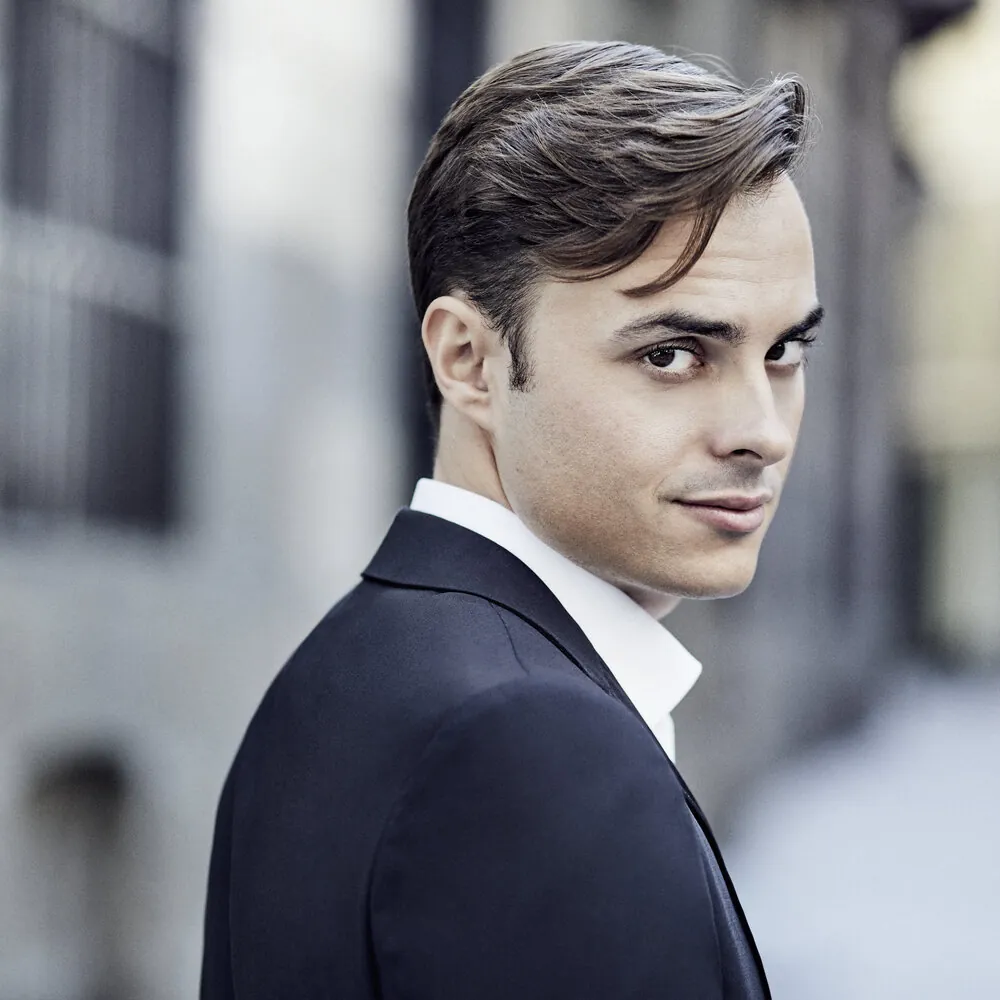 PKF – Prague Philharmonia
The PKF — Prague Philharmonia was founded in 1994 on the initiative of the conductor Jiří Bělohlávek (1946-2017) under the original name Prague Chamber Philharmonia. Today it is one of the most recognised orchestras, not only among Czech but also world ensembles. Regular invitations to tour abroad as well as recording projects with the most renowned international labels bear testimony to this. Since the 2015–16 season the orchestra has been led by the French conductor Emmanuel Villaume.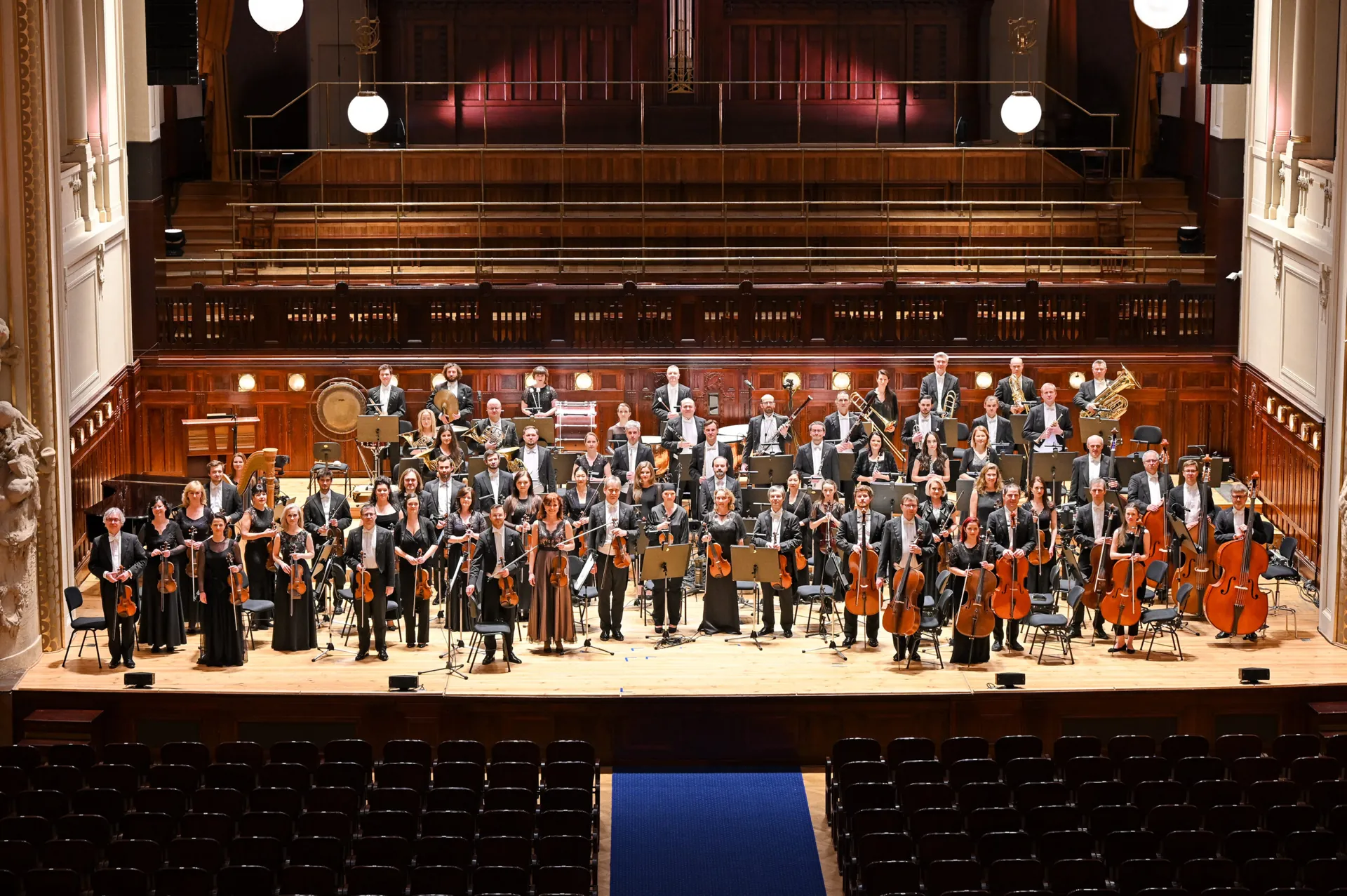 Manuel Hernández-Silva
Manuel Hernández-Silva earned his degree from Konservatorium der Stadt Wien with honors. In his senior year, he won the Forum Jünger Künstler Conducting Competition.
Hernández-Silva has been the principal conductor of the Murcia Symphony Orchestra and Córdoba Orchestra in Spain; principal guest conductor of the Simón Bolívar Orchestra of Caracas in Venezuela and chief conductor and artistic director of the Malaga Philharmonic Orchestra and the Navarra Symphony Orchestra in Spain. He worked with many acclaimed orchestras, including the Vienna Symphony Orchestra, WDR Funkhausorchester Köln, Israel Symphony Orchestra, Czech orchestras Prague Radio Symphony Orchestra, Janacek Philharmonic, Nord Czech Philharmonic as well as the major orchestras in Spain ad Latin America.
As an opera conductor, he got excellent reviews for titles such as Die Zauberflöte, Cosí fan Tutte o Don Giovanni by Mozart, and La Boheme, Tosca or Madama Butterfly by Puccini.