Event date
17 / 07 / 2022 - Sunday 11:00
Festival zone
Music Picnic with Epoque Quartet
The peaceful Monastery Garden will offer a cup of coffee and a picnic accompanied by great musical performances to its visitors on Sunday morning. The multi-genre ensemble Epoque Quartet, which has been active on the Czech and European music scene for more than 20 years, will be the protagonist of the day. The repertoire of the string quartet is very diverse, from classical music to jazz to contemporary music. For example, a song by Miles Davis, well-known melodies from the movies The Tall Blond Man with One Red Shoe and Schindler's List as well as a song by Astor Piazzola will be played.
Through this program, we would like to please especially the general public from Český Krumlov and its surroundings as well as families with children or seniors. The Český Krumlov Festival is for everyone.
Artists
Epoque Quartet:
David Pokorný – 1st violin
Vladimír Klánský – 2nd violin
Vladimír Kroupa – viola
Vít Petrášek – violoncello
Program
Mateusz Smoczynski: Manhattan Island
Jan Kučera: The Birth
Django Reinhardt: Minor Swing
David Balakrishan: Skylife
John Williams: Schindler's List
Vladimir Cosma: The Tall Blonde with the Black Shue
Django Reinhardt: Douce Ambiance
Pat Metheny: Jaco
Astor Piazzolla: Ave Maria, Adios Nonino, Libertango
Epoque Quartet
In 2019, the multi-genre Epoque Quartet celebrated 20 years since its founding. During this time, he found a firm place on the Czech and European music scene, significantly pushed the boundaries of the quartet's repertoire and profiled himself in a top ensemble, which is invited to a number of great musicians. From the list of the most interesting projects, let's mention tours with Dan Bárta and Ilustratosphere, in cooperation with the bands Monkey Business, Tatabojs, Clarinet Factory, or concerts and recordings with Michal Pavlíček and others..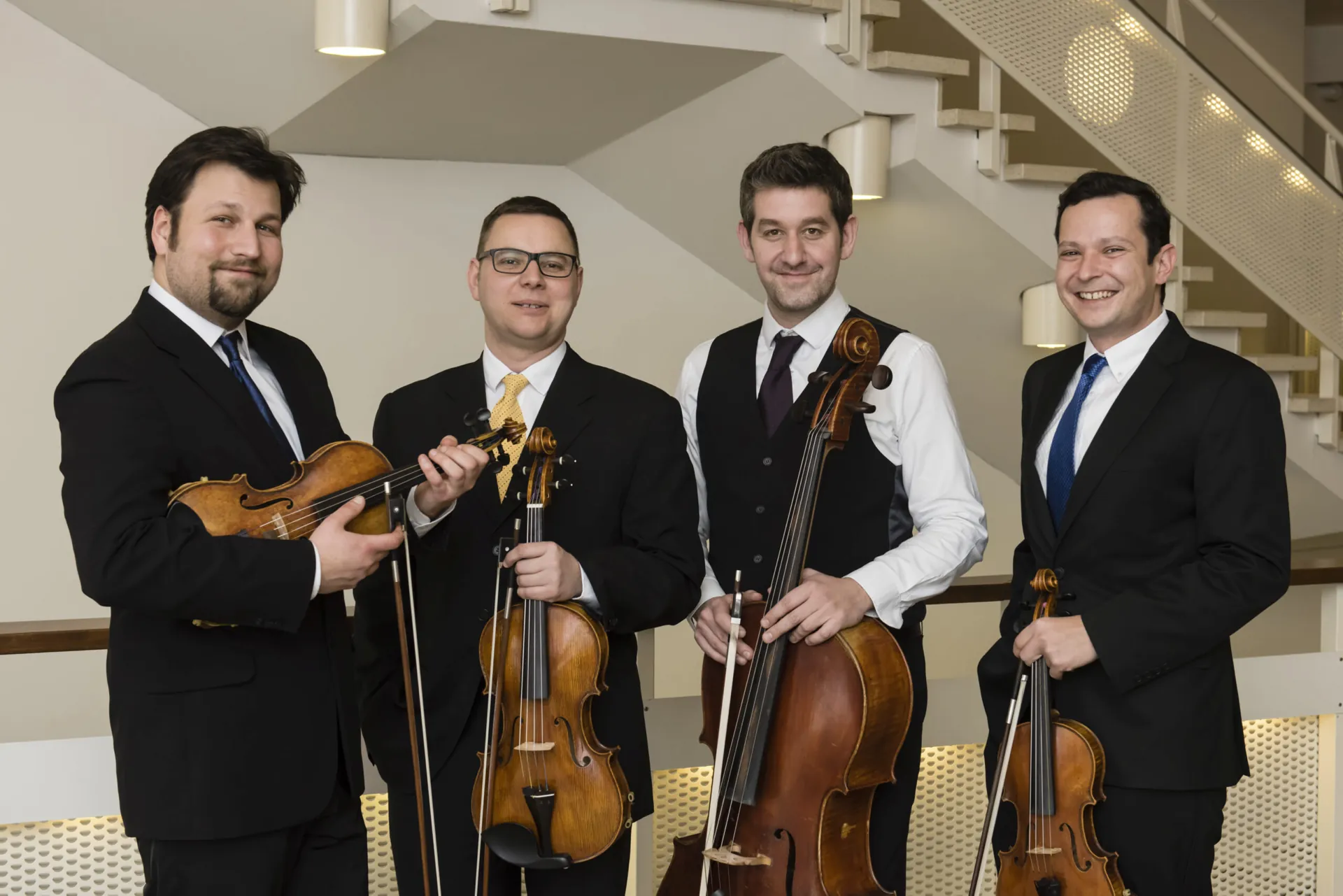 The Monastery garden offers peace to its visitors and space to relax in one moment