Event date
10 / 09 / 2021 - Friday 19:30
Legend of world jazz Billy Cobham
Every year the festival also offers concerts of different genres. This year, Billy Cobham, one of the most acclaimed jazz drummers of the present day as well as a reputable composer and producer, will visit Český Krumlov. He achieved fame at the end of the 1960s and at the beginning of the 1970s when he performed together with trumpeter Miles Davis and then with the ensemble Mahavishnu Orchestra. Together with Max Roach and Tony Williams he belongs to the drummers who were the first to start using electronic drum controllers. According to an Allmusic critic, Cobham is "generally recognized as the best fusion style drummer". In 1987 he was introduced into the hall of fame of the magazine Classic Drummer Magazine. The magazine Rolling Stone ranked Cobham among the best 100 drummers in history. At the festival he will perform together with other musicians accompanied by the Gustav Brom Czech Radio Big Band under the baton of Vlado Valovič.
The concerts is another part of the cycle Legends of World Jazz.
Artists
Billy Cobham – drums, Steve Hamilton – keyboard, Fifi Chayeb – bass guitar, Ulf Wakenius – guitar, Gustav Brom Czech Radio Big Band – artistic director Vlado Valovič.
Program
"BROAD HORIZON"
Billy Cobham
Billy Cobham came to prominence in the late 1960s and early 1970s with trumpeter Miles Davis and then with the Mahavishnu Orchestra. According to Allmusic's reviewer, Cobham is "generally acclaimed as fusion's greatest drummer". He was inducted into the Modern Drummer Hall of Fame in 1987 and the Classic Drummer Magazine Hall of Fame in 2013.
Cobham's influence has stretched far beyond jazz. He was an inspiration for Bill Bruford of King Crimson, younger drummers like Danny Carey learned from him and even Prince played a version of Cobham's Stratus in concert. Cobham's another great admirer is Phil Collins, who called Mahavishnu's album The Inner Mounting Flame a key influence on his early style. "Billy Cobham played some of the finest drumming I've ever heard on that record," he said. Rolling Stone magazine included Cobham among the 100 greatest drummers of all time.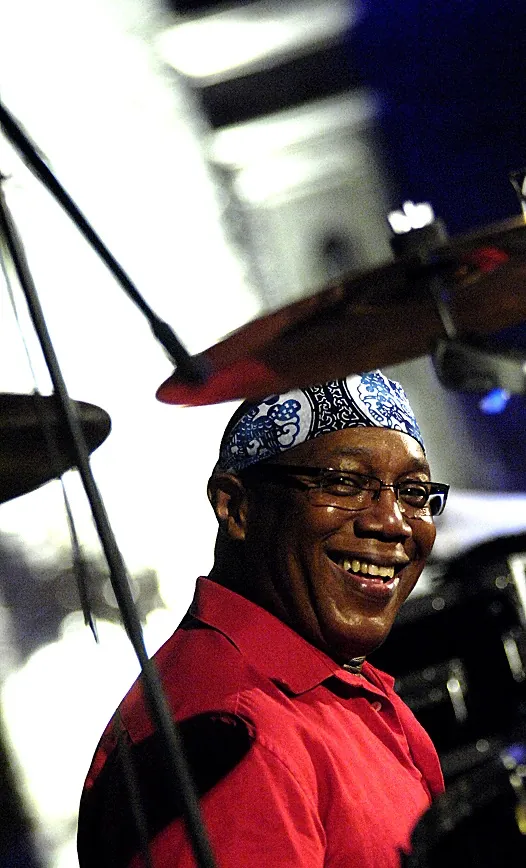 Gustav Brom Czech Radio Big Band
In 2020 the Gustav Brom Orchestra celebrated 80 years on the music scene. In America it was once ranked among the 10 best big bands in the world. The orchestra, which still performs at the top level with the best musicians and interpreters, has maintained its mastery and power of brand across several generations. Nowadays the orchestra is the residential orchestra of the Czech Radio. The orchestra was founded in June 1940 by famous bandmaster Gustav Brom and at the time nobody believed that it would play under his leadership until 1995. Gustav Brom handed over the baton and the leadership to his successor Vlado Valovič. He continues with the tradition of world-class quality and cooperates with outstanding world-renowned jazz soloists such as James Morrisson, Jigs Whigham, The New York Voices, Roberta Gambarini, Alex Sipiagin and others.