Event date
20 / 07 / 2023 - Thursday 19:30
David Kalhous and his guests
Czech pianist, David Kalhous is gaining recognition in Europe and America for his brilliant piano technique and inventive dramaturgy. This time, he has invited two exceptional Czech musicians, Xenia and Karel Dohnal, to either perform solos or duets of classical repertoire compositions by Wolfgang Amadeus Mozart or Ludwig van Beethoven, as well as compositions by composers of the 20thcentury, Darius Milhaud and Alfred Schnittke. The concert will be concluded with the piano, violin, and clarinet joining together in the music of the ballet suite L' Histoire du Soldat – the Soldier's Tale by Igor Stravinsky.
Artists
David Kalhous – piano
Xenie Dohnalová – violin
Karel Dohnal – clarinet
Program
W. A. Mozart: Sonata for piano and violin in A Major, KV 305
L. van Beethoven: Variations for piano in F Major, op. 34
D. Milhaud: Suite for violin, clarinet and piano, op. 157 b
Intermission
A. Schnittke: Suita in an old style for clarinet and piano
I. Stravinsky: L' Histoire du Soldat – Suite from the ballet for clarinet, violin, and piano
David Kalhous
Pianist David Kalhous is gaining acclaim in Europe and the United States for his elegant musical expression and brilliant piano technique. Based in New York City, he has been a professor of piano at Florida State University College of Music since 2014. He performs solo and with chamber ensembles in Europe, the USA, and Israel. In 2006 he made his debut at the Prague Spring Festival, which launched his successful international career. David Kalhous's repertoire ranges from classical composers to 20th Century music. He is intensely involved in the interpretation of contemporary music and has commissioned eight new pieces for solo piano by prominent Czech composers of the younger generation.
Xenie Dohnalová
She was born in St. Petersburg into a family of musicians. From the age of three, she devoted herself to her passion – singing and from the age of five to violin. She loved singing and soon fell in love with jazz. Her studies at the Rimsky-Korsakov Conservatoire in St Petersburg and the Guildhall School of Music and Drama in London with Yfrah Neaman steered her toward a professional career. She won the first prize in the Birdie Warsaw Prize in London, the second prize at the A.C.T. competition in the same city, and the third prize at Beethoven's Hradec. Since 2009 she has been a member of the Czech Philharmonic.
Karel Dohnal
In 2021 he won the Jantar Prize as the Soloist of the Year. He graduated from the Ostrava Conservatory and the Academy of Performing Arts in Prague, and is a laureate of many international competitions, including the Prague Spring Festival. He continued his studies at the Guildhall School of Music and Drama in London, the Universität der Künste in Berlin, and the Rimsky-Korsakov Conservatory in St. Petersburg. He is highly praised for his performance as Harlequin (by Karlheinz Stockhausen). This extremely challenging piece shows off his comedic and acting range and received acclaim from audiences and critics alike.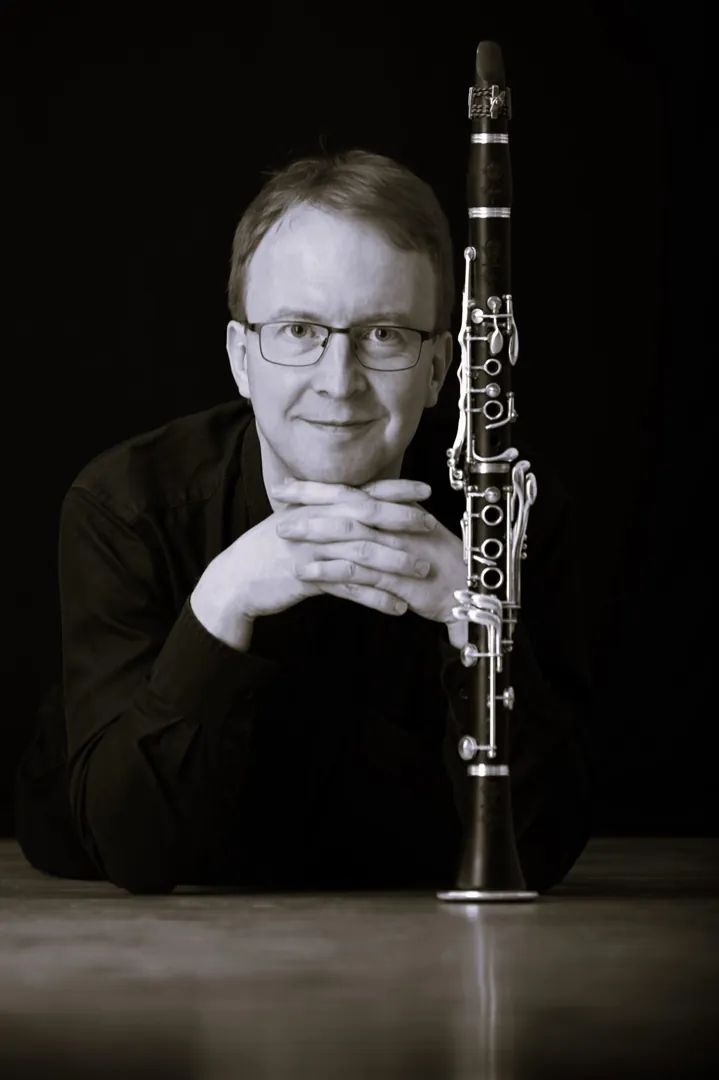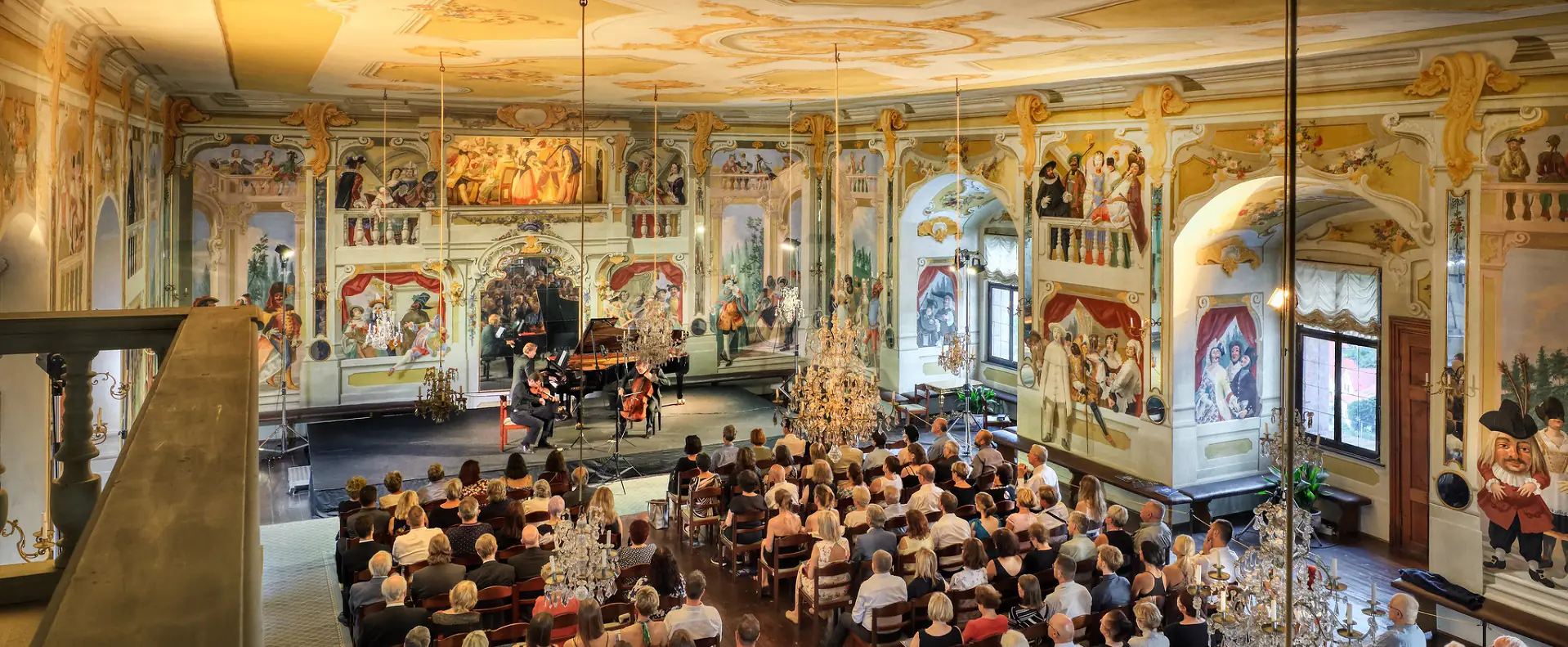 When you enter the Masquerade Hall of the Český Krumlov Castle you will feel like in the 18th century, when it was decorated by Josef Lederer. While listening to chamber concerts you can admire the painting with motives of members of aristocratic society entertaining themselves amidst masquerade bustle. Before the tones fill this hall with […]