The accompanying program of the 31st edition takes place in the Festival Zone, that will offer a varied program free of charge for all festival visitors, tourists discovering the beauties of Český Krumlov, and l for city residents. We are looking forward to spending not only concert evenings with the festival but also taking the opportunity to relax and meet throughout the day within the various activities of the Festival Zone.
There are multi-genre concerts, painting workshops led by a Krumlov painter, art activities for the whole family, summer cinemas, relaxing exercises with live music, and more. Small snacks and games will fullfill picnic´s atmosphere in the shade of an orchard as well as lounging on deck chairs by the herb garden.
The festival zone will be established near the city center itself – in the area of ​​the Český Krumlov Monasteries, which is located in close proximity to the main festival concert venue – the Brewery Gardens. We look forward to this year's meeting in the Monastery Garden
A procession from the city centre to the Monastery Garden will ceremoniously open the Zone's Program on 15th July at 14:00.
Zone program:
Multi-genre concerts of bands and DJs
Krumlov Montmartre – painting workshops for adults and children under the guidance of a Krumlov painter
Creative art workshops – family production for children with parents
Summer cinemas – weekend screenings of films with a musical theme
Relaxing exercises with live music with Krumlov teacher Mirka Najbrtová
Exhibition "Highlights from the Kooperativa´s Collection of Arts – reproduction of paintings
Audi simulator
Sports and board games for rent
Refreshments – homemade lemonades, coffee, sandwiches, alcoholic and soft drinks from the brand Stella and Moët Hennessy
The final program will be published soon.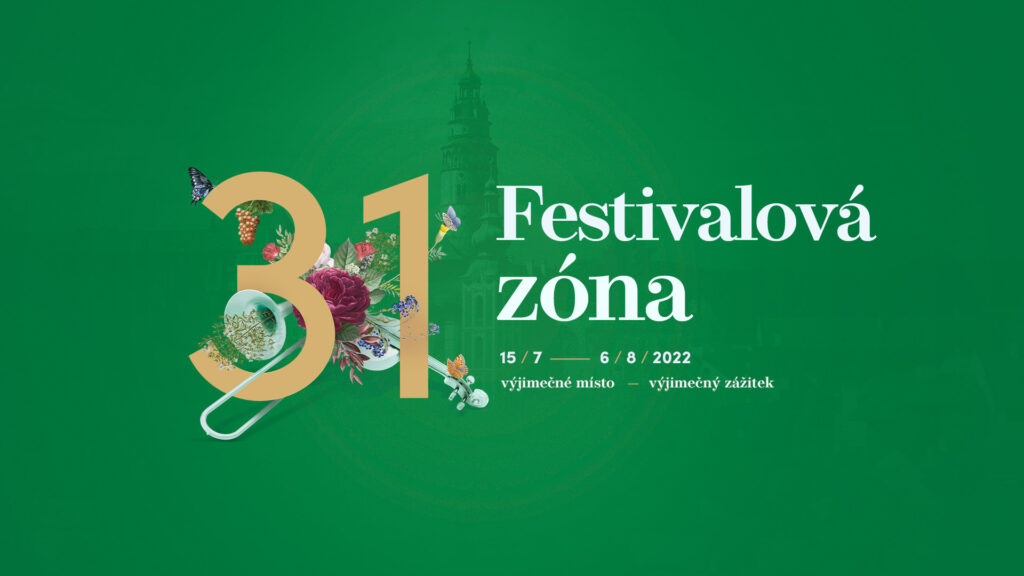 Partners of the Festival Zone