Event date
28 / 07 / 2022 - Thursday 19:30
Kalabis Quintet
The Kalabis Quintet's concerts are described by critics as perfect, harmonious, precise, kind, and sovereign, as are its members. Since its foundation, the ensemble has won many awards and established itself on domestic and foreign stages. And one of the festival chamber evenings taking place at the Masquerade Hall will rightfully belong to these young talented ladies, who are also members of leading Czech orchestras. Works by composers of the 20th century will be performed, and the program of the evening will also include a light playful Divertimento for Wind Quintet, op.10, by Viktor Kalabis, whose name the quintet bears.
Artists
Kalabis Quintet:
Zuzana Leimer – flute
Jarmila Jermářová – oboe
Anna Sysová – clarinet
Denisa Beňovská – bassoon
Adéla Psohlavcová – French horn
Program
Pavel Haas – Wind quintet, op.10
Viktor Kalabis – Divertimento for Wind quintet, op.10
Iša Krejčí – Wind quintet
intermission
Jean Françaix – Wind quintet No.1
Malcolm Arnold – Three Shanties
Kalabis Quintet
The Kalabis Quintet was held in 2012 at the Academy of Performing Arts in Prague. The name was chosen after the famous Czech composer Viktor Kalabis (1923-2006). The ensemble is a sought-after performer of Czech contemporary compositions. Among the significant awards is the 1st prize in the Czech Contemporary Music category at the competition in Payerbach. Kalabis Quintet has performed on more than a hundred domestic and foreign stages. He performed during the concert season of the Czech Chamber Music Association in the Suk Hall of the Prague Rudolfinum and the PKF – Prague Philharmonia chamber cycle, and collaborated with Czech Television and Czech Radio. Its members are orchestral players of leading Czech orchestras and are also engaged in pedagogical activities. In 2021, the quintet accepted an invitation to the most important Czech festival, the Prague Spring.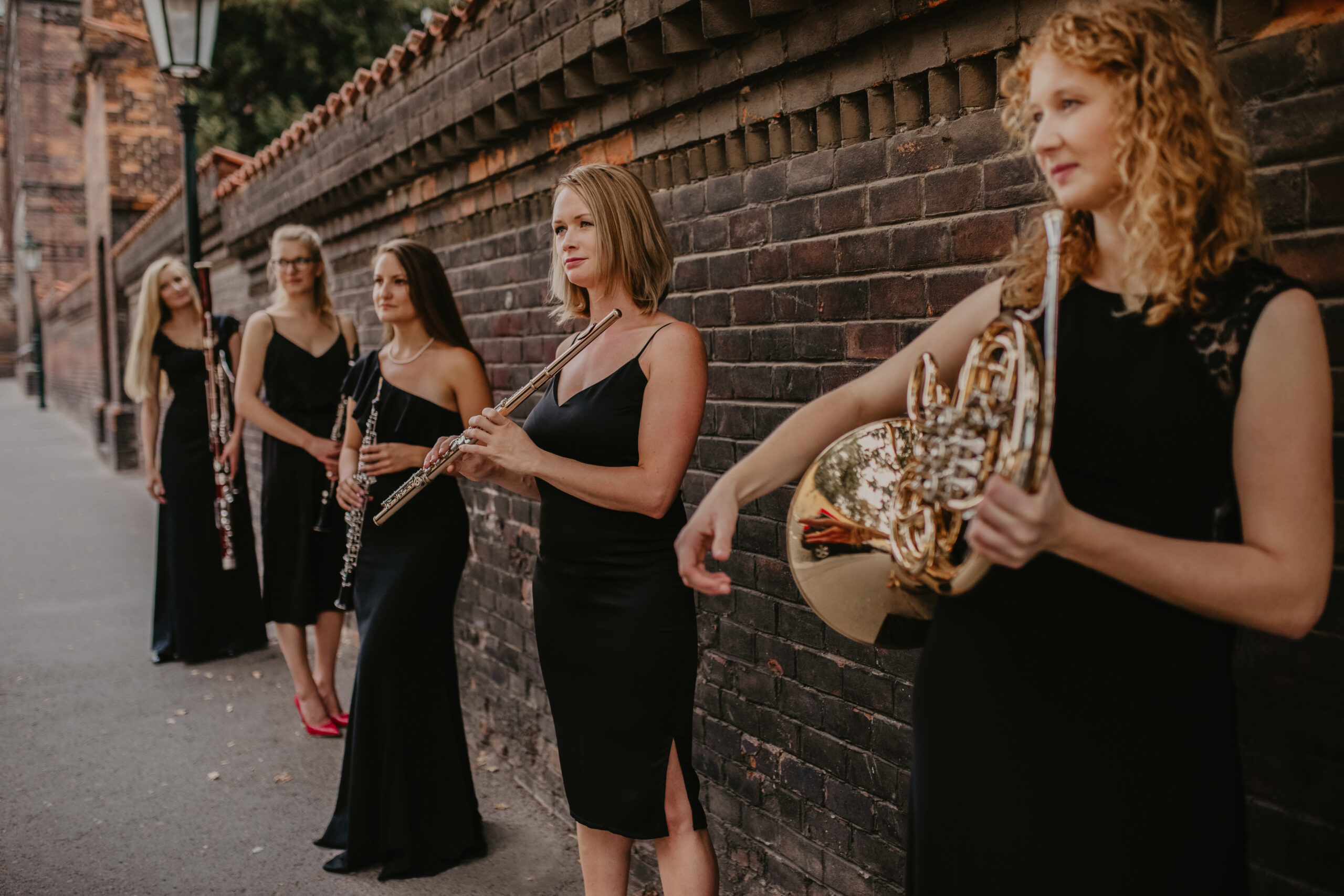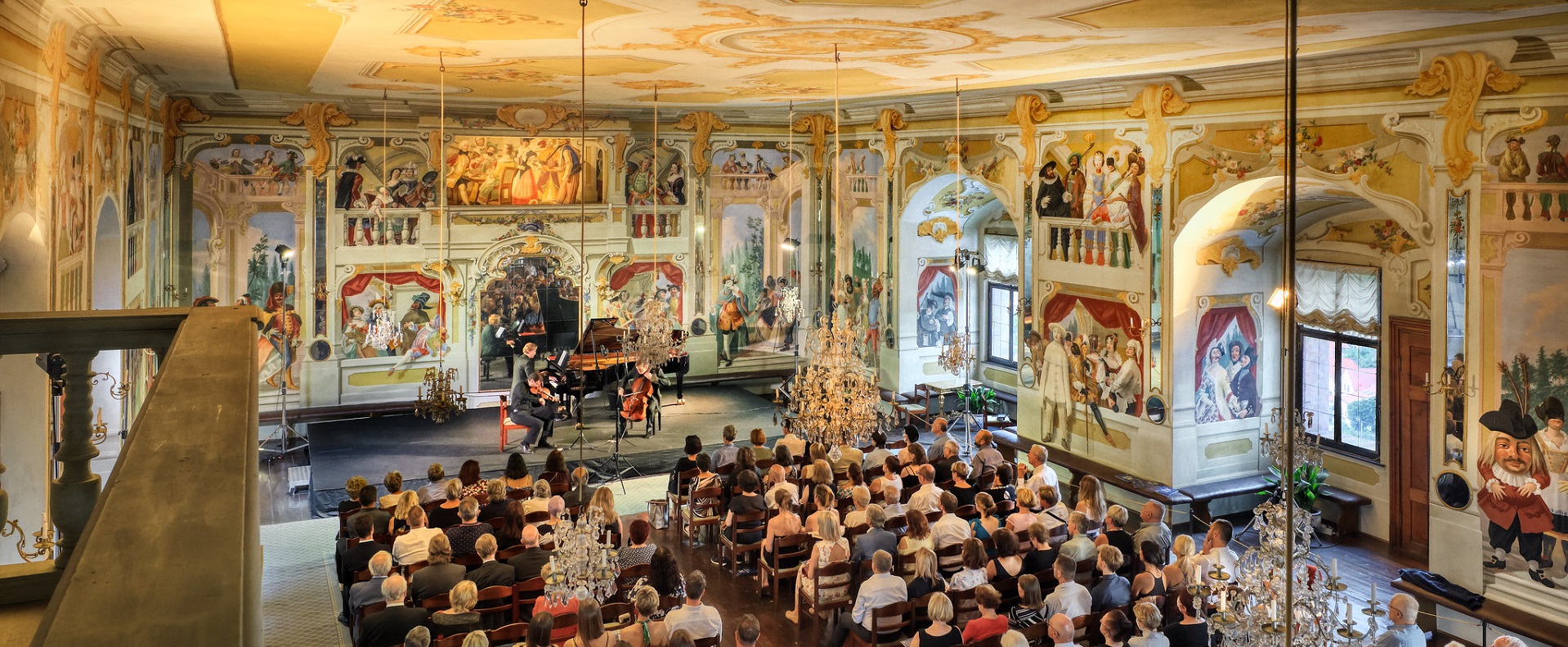 When you enter the Masquerade Hall of the Český Krumlov Castle you will feel like in the 18th century, when it was decorated by Josef Lederer. While listening to chamber concerts you can admire the painting with motives of members of aristocratic society entertaining themselves amidst masquerade bustle. Before the tones fill this hall with […]