Event date
12 / 09 / 2021 - Sunday 11:00
Herold Quartet
Matinée with Mozart and coffee
This year 230 years will pass from the death of the greatest musical genius Wolfgang Amadeus Mozart, who composed an incredible number of 626 works of secular as well as sacred character. With a cup of coffee or tea and small refreshments you will listen to the Herold Quartet playing three Divertimentos for strings in D major, B major and F major and String Quartet No. 4 in C major, which Mozart composed in the early part of his career, that is in the years 1772 to 1773, when he was not quite 17 years old.
Artists
Herold Quartet (Petr Zdvihal – 1st violin, Jan Valta – 2nd violin, Karel Untermüller – viola, David Havelík – violoncello)
Program
W. A. Mozart: Divertimentos in D major KV136, B major KV137, F major KV138, String Quartet No. 4 in C major KV 157
Herold Quartet
The Herold Quartet was established in 1998 and in 2001 received the annual award from the prestigious Czech Chamber Music Society.
The Quartet have had successful tours to many countries in Europe, Japan, Brazil, Australia and Hawaii. 2005 saw their UK debut at Wigmore Hall and their performance at the World Expo Exhibition in Aichi (Japan). The Ensemble also performed at the International Music Festival Český Krumlov as well as at the Prague Spring International Music Festival.
The Quartet performed with several orchestras (Czech Radio Symphony Orchestra, Suk Chamber Orchestra) and co-operated with well-known soloists (Josef Suk, Lubomír Malý, Jiří Bárta, Michael Kaňka, Ludmila Peterková, Milan Řeřicha, Ivo Kahánek, Jan Simon…).
The Ensemble has recorded five CD's; the Quartet also recorded for Czech Radio, ABC Classic FM Sydney, Hessischer Rundfunk, Supraphon and EMI Production Music.
The Herold Quartet is grateful to Professor Břetislav Novotný (first violinist of the Prague Quartet and an excellent teacher) for his invaluable help.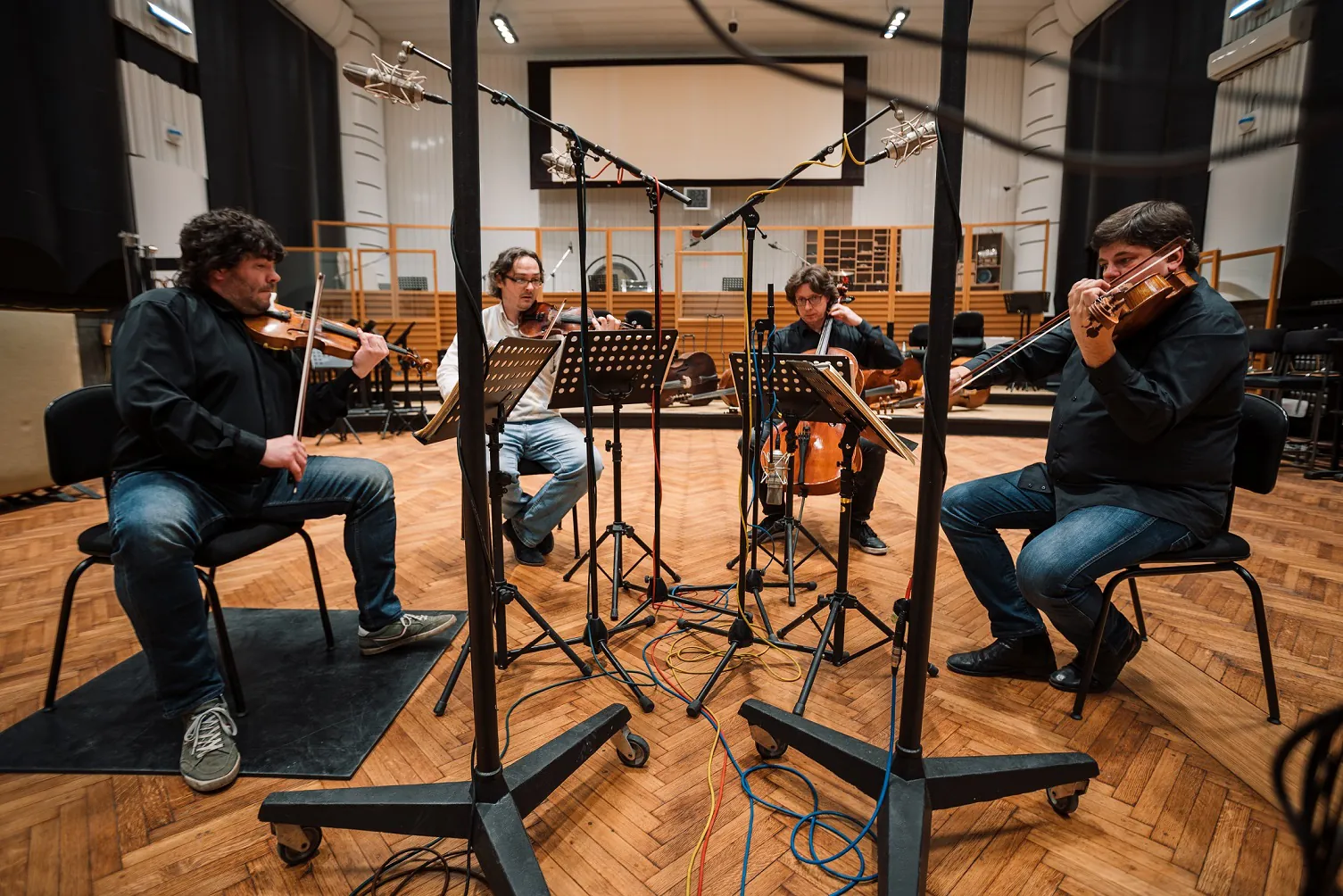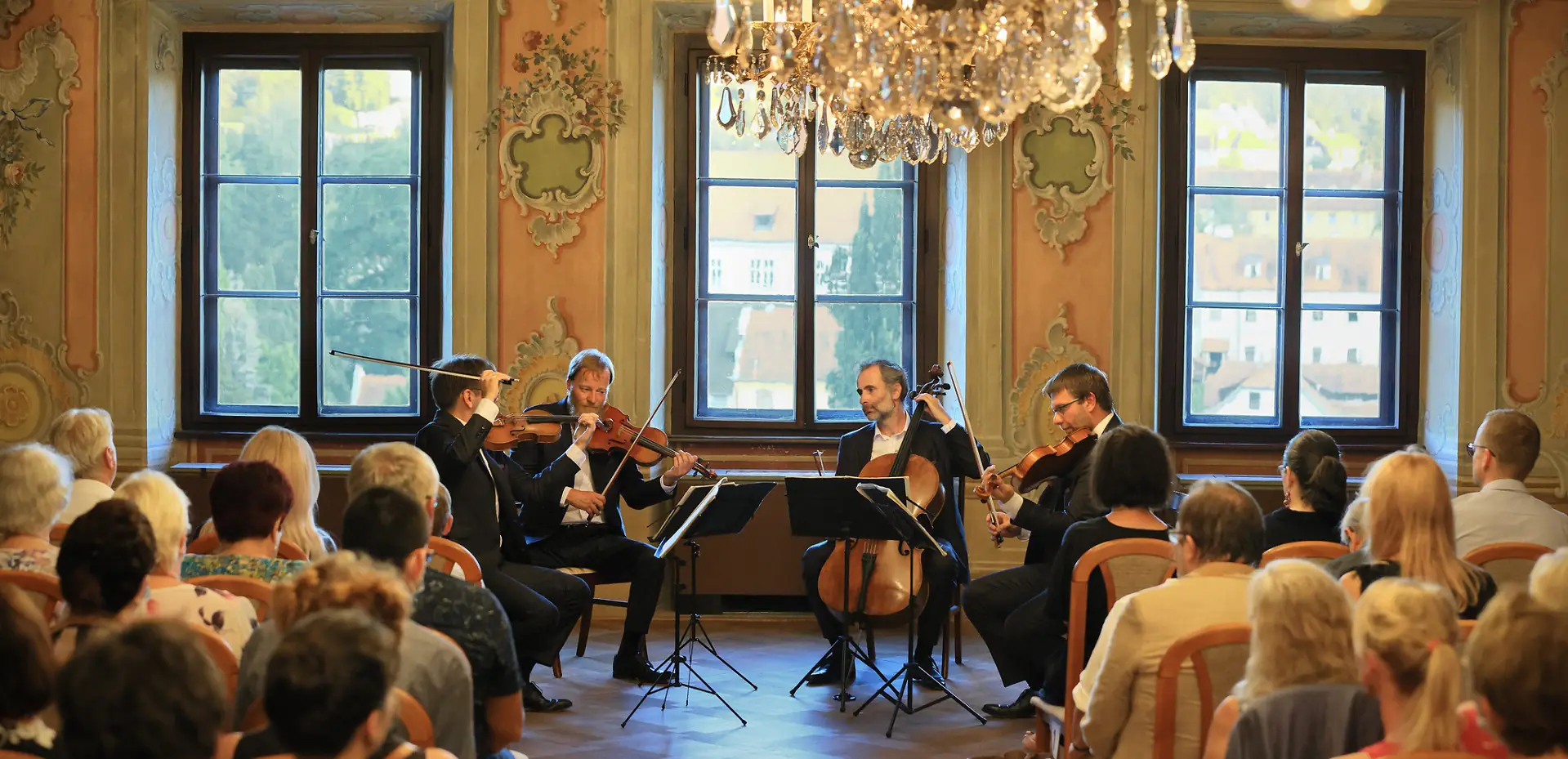 One of the most important houses in Český Krumlov from the 14th century in the historical centre of the town contains a real gem – the Prokyš Hall. This former prelature in rococo style is decorated by beautiful frescos by František Jakub Prokyš, who painted mainly for the Schwarzenberg family and church dignitaries. While listening to […]