Event date
09 / 09 / 2021 - Thursday 19:30
Finalists of the competition Virtuosos V4+
30 years of Visegrád Four
On the occasion of the 30th anniversary of the foundation of the Visegrád Four the finalists of the television competition Virtuosos Visegrád 4+ will make an appearance. The popular show of young talents of classical music was held in Hungary for six years under the name Virtuosos. However, in 2020 the organizers decided to organize the competition on an international scale. Young artists from the Visegrád countries came to Budapest and talents from Serbia were also invited. The whole competition was broadcast in autumn of last year by ČT Art. The five most talented winners will appear in front of the audience at the Castle Riding Hall accompanied by the Bohuslav Martinů Philharmonic Orchestra under the baton of Slovak conductor Peter Valentovič, who is also a member of the jury of this competition.
Artists
Ajna Marosz (SK) – fipple flute, Dawid Siwiecki (PL) – accordion, Eduard Kollert (CZ) – violin, Ildiko Rozsonits (HU) – piano, Martin Šulc (CZ) – accordion, Bohuslav Martinů Philharmonic Orchestra, conductor Peter Valentovič
Program
Ajna Marosz
Marek Pastírik: Concertino piccolo for fipple flute and chambre orchestra on the theme by Dario Castello, world premiere – dedicated to Ajna Marosz / 1st movement Fantasia, 2nd movement Passacaglia, 3rd movement Capriccio
Dawid Siwiecki
J. Madrawski: Concerto for accordion, strings and kettledrums, / 2nd movement Largo, E. Derbenko: Rock Toccata for solo accordion, V. Zolotarev: Rondo capriccioso for solo accordion
Eduard Kollert
E. W. Korngold: Concerto for violin and orchestra in D major, Op. 35 / 3rd movement Finale.Allegro assai vivace, F. Waxman: Carmen Fantasie
Intermission
Ildikó Rozsonits
F. Mendelssohn-Bartholdy: Concerto for piano and orchestra No. 1 in G minor, Op. 25 / 1st movement Molto allegro con fuoco, 2nd movement Andante, 3rd movement Presto-Molto allegro Vivace, F. Chopin: Andante Spianato in E-flat major, Op.22
Martin Šulc
I.Albeniz: Asturias (Leyenda) "Suite espaňola" Op. 47, adapted for accordion and orchestra – instrumentation: T. Ille, A. Piazzolla: Suite Punta del Este
Martin Šulc
Martin Šulc is a young Czech musician, who was born in Třeboň – small town in South Bohemian, but he is already captured the whole world with his accordion. Martin is studying on Prague conservatory in the graduate year, he is 19 years old and actually he won a unique international television show Virtuosos V4+.
He started to play the accordion when he was six. Already in 2011, he participated in national competition of music schools in Czech Republic, where he won. This success was followed by many laureate titles from international competitions in Czech and abroad. At the competition in Rajecké Teplice he won 1st prize 4 times in a row. Martin received the Talent of South Bohemian award for 2013; he is regular participant in the masterful summer courses Třeboň summer meetings and he is repeatedly invited to recitals Stage of Young on international music festival Třeboňská nocturna.
After successful talent exams he joined the class of prof. Ladislav Horák at Prague conservatory. In the same year he won the 1st prize on international accordion competition in Ostrava and he performed at prestigious venues, such as Prague castle, or Bohuslav Martinů hall at HAMU.
The following year he established the 1st prize at the international Accordion Days competition in Prague with players from 15 countries of Europe. This prize opened him the way to the prestigious stages – he was hosted at international festival in Stockholm; he begun working with Dvořák institute in Prague. Then he won the international accordion competition in Portuguese Alcobaca and he performed in the final round of the CIA Global accordion competition in Shenzhen, China, and in Castelfidardo, Italy.
His dominant position in our country was confirmed a year later by winning the national competition of the Conservatory of the Czech Republic. At the end of the same year, he achieved an extraordinary success, when he received the Gold Award at the international accordion video-competition held in New Zealand.
These successes helped him win a scholarship from VIZE 97 fundation, administered by Dagmar Havlová, and they helped Martin to perform at big stages and to collaborate with leading Czech musicians – he performed at concert at the Pražská křitovatka, festival Jihočeské Nové Hrady, he performed at concert organized by worldwide CIA accordion association in the Czech museum of Music in Prague, he begun to working with Czech violinists Jaroslav Svěcený, Václav Hudeček and violoncellist Petr Nouzovský.
The biggest success for Martin became in 2020 – after the successful casting organized by Czech television, he reached the final rounds of television competition show Virtuosos V4+, which was filmed in September in Budapest. This show was broadcasted on the channel ČT ART from 27. November to 18. December. In the competition were contestant from 5 countries – Czech, Hungary, Poland, Slovakia and Serbia in all instruments of the classical music. The jury included world stars such as Maxim Vengerov, Gabriel Prokofjev, Coco König and in the superfinal also Maestro Placido Domingo. The Czech side was represented by Gabriela Boháčová – dramaturge of International music festival in Český Krumlov. The whole competition was a unique combination of classical music and a modern television show. Martin reached the superfinal and then, after a successful perform with orchestra, he got a 1st prize for the Czech Republic.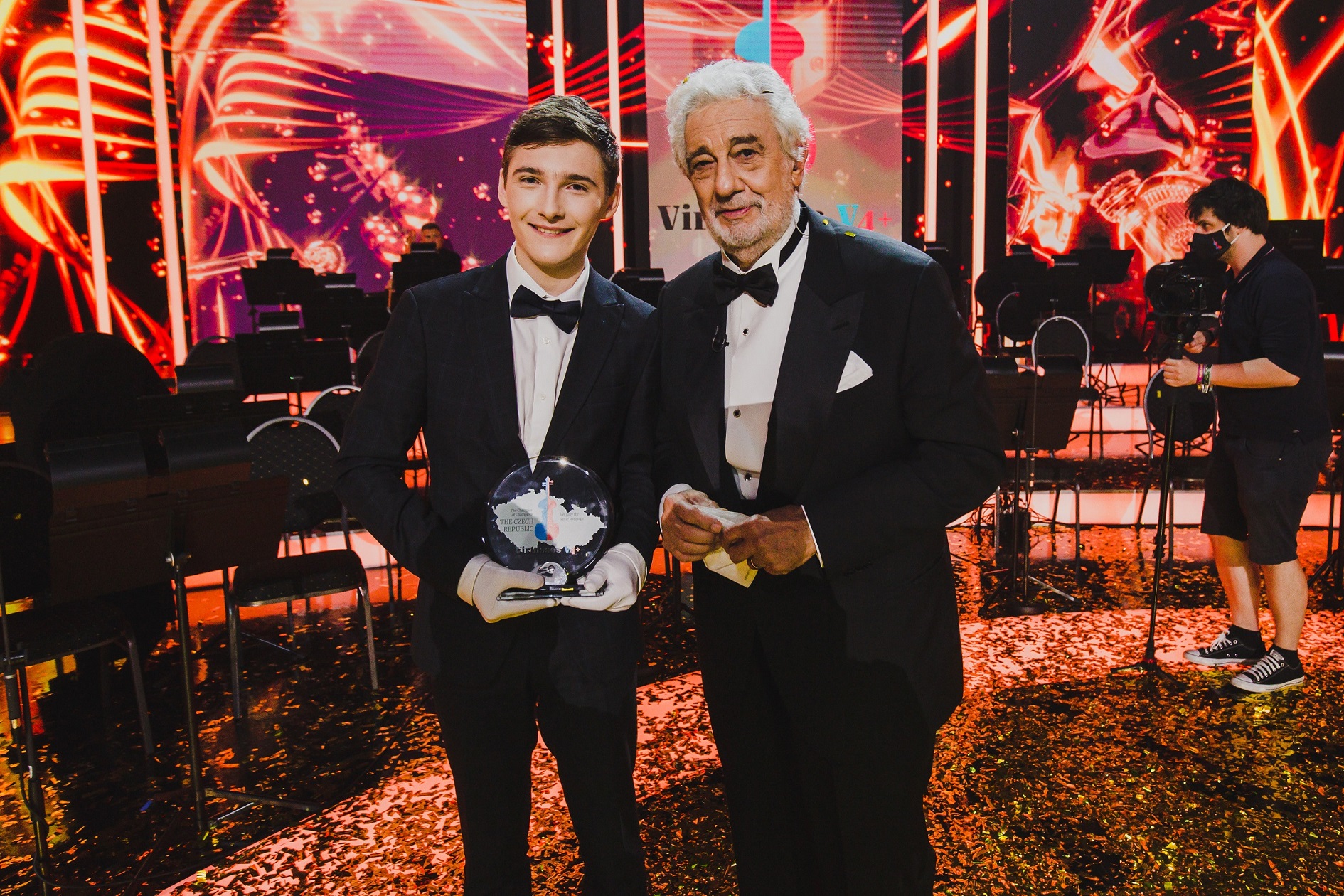 Ildikó Rozsonits
Ildikó was born in Budapest, Hungary in 2006. Her extraordinary talent became evident at the age of four when she learned to play on a blockflöte on her own, prompting her parents to take her to private lessons with flute artist Réka Kassai. Ildikó began her piano studies at the age of five. Building on years of outstanding achievements, she was admitted to the Liszt Music Academy's School for Exceptional Young Talents in Budapest at the age of ten, becoming the Academy's youngest student. She is the prize winner of numerous prestigious international piano competitions in Slovenia, Slovakia, Romania, Italy, Germany, Austria, Czechia, and Belgium.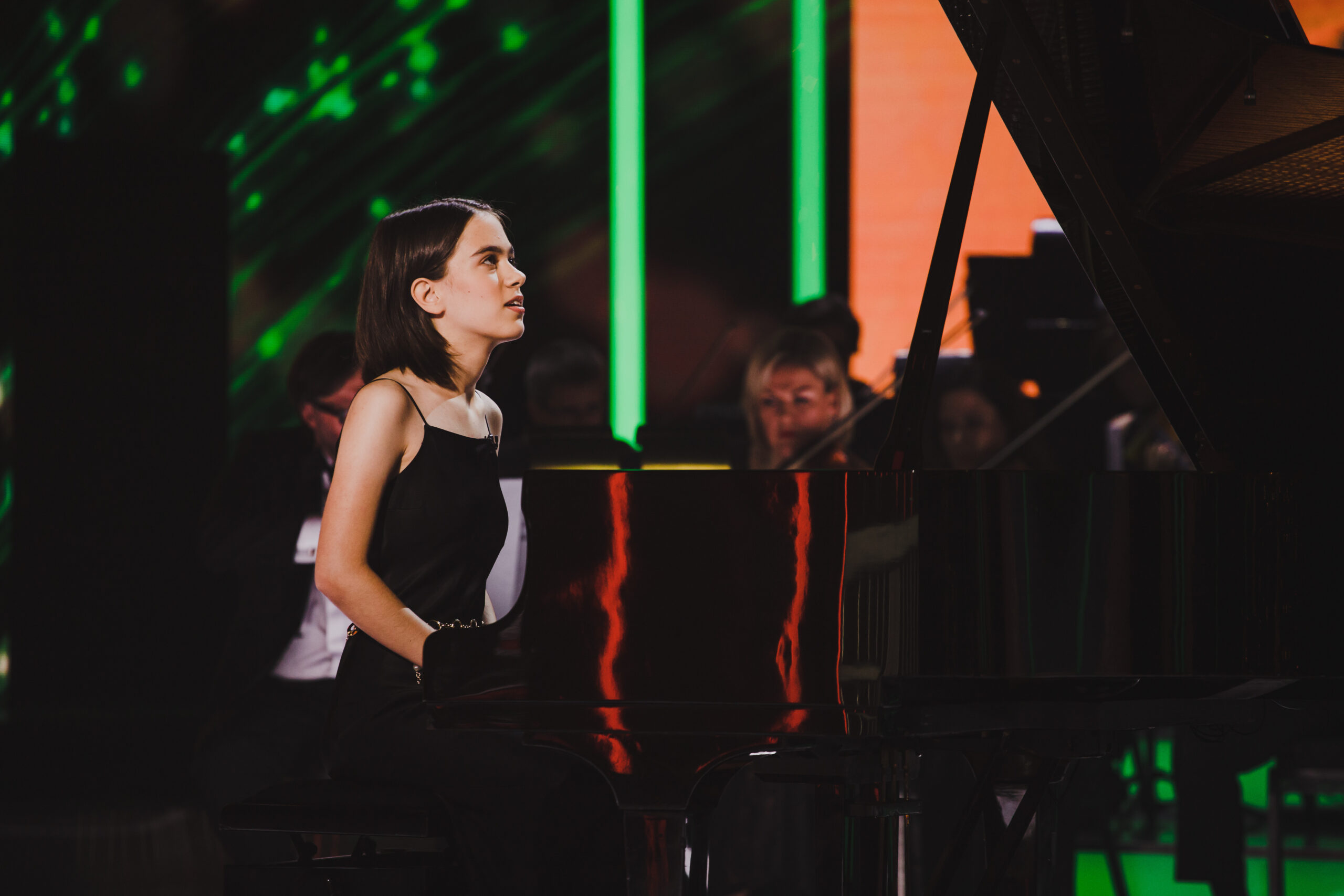 Come and enjoy a concert at the unforgettable and unique Castle Riding Hall, which is part of the Český Krumlov Castle close to the castle garden. You will fall in love with this singular building and its surroundings and you will feel as if you were in the Viennese imperial court in the 18th century. […]