Event date
03 / 08 / 2022 - Wednesday 19:30
The Dvořák Trio
On the occasion of the 30th Český Krumlov International Music Festival, we paid tribute to Antonín Dvořák. Dvořák would have celebrated his 180th birthday last year, with two concerts. We will continue to show appreciation for the world's most-played Czech composer also in 2022. His work is dedicated to the established Dvořák Trio. That brings together three great soloists, cellist Tomáš Jamník, violinist Jan Fišer, and pianist Ivo Kahánek. Ivo Kahánek was the star of the closing evening of the 29th year of the festival when he was accompanied by the Czech Philharmonic. In the same year, Jan Fišer also performed at the festival, as part of the Bennewitz Quartet. All three artists belong to the world's elite. They have been playing together as a trio since 2004. That time they were still students at the Music and Dance Faculty of the Academy of Performing Arts in Prague. The students have become brilliant players and as a whole, they are a respected chamber ensemble that receives excellent reviews not only from audiences but also from Czech and foreign critics.
Artists
Jan Fišer – violin
Tomáš Jamník – violoncello
Ivo Kahánek – piano
Program
W. A. Mozart: Trio in C major, K 548
J. Suk: Trio in C minor, Op. 2
intermission
A. Dvořák: Trio No. 3 in F minor, Op.65
The Dvořák Trio
The Dvořák Trio brings together three musicians who belong to the top of the field in their fields of violinist Jan Fišer, cellist Tomáš Jamník and pianist Ivo Kahánek. The ensemble was founded in 2004 at HAMU in Prague under the direction of cellist Josef Chuchro and pianist Ivan Klánský, and in the same year success came in the form of victory at the 9th year of the Bohuslav Martinů Foundation Interpretation Competition. In 2007 the ensemble received the Czech Chamber Music Association Award. The main repertoire of the Dvořák Trio is composed by Czech composers, its debut album at Supraphon in 2013 contains works by Antonín Dvořák (Dumky, Slavonic Dances) and Bedřich Smetana (Trio in G minor). The ensemble also devotes itself to compositions that deserve more attention, such as the piano trios of Antonín Rejcha or the compositions of Czech contemporary composers Luboš Sluka, Aleš Březina and Jiří Gemrot. In 2018, the trio performed a recital at the Leoš Janáček Music Marathon consisting of Janáček's works, including the reconstructed Kreutzer Sonata for piano trio. Dvořák's trio regularly performs on stages in Germany, Austria, Switzerland and Luxembourg, including the Dresdner Musikfestpiele, Mainzer Musiksommer and a popular afternoon concert series at the Berlin Philharmonic.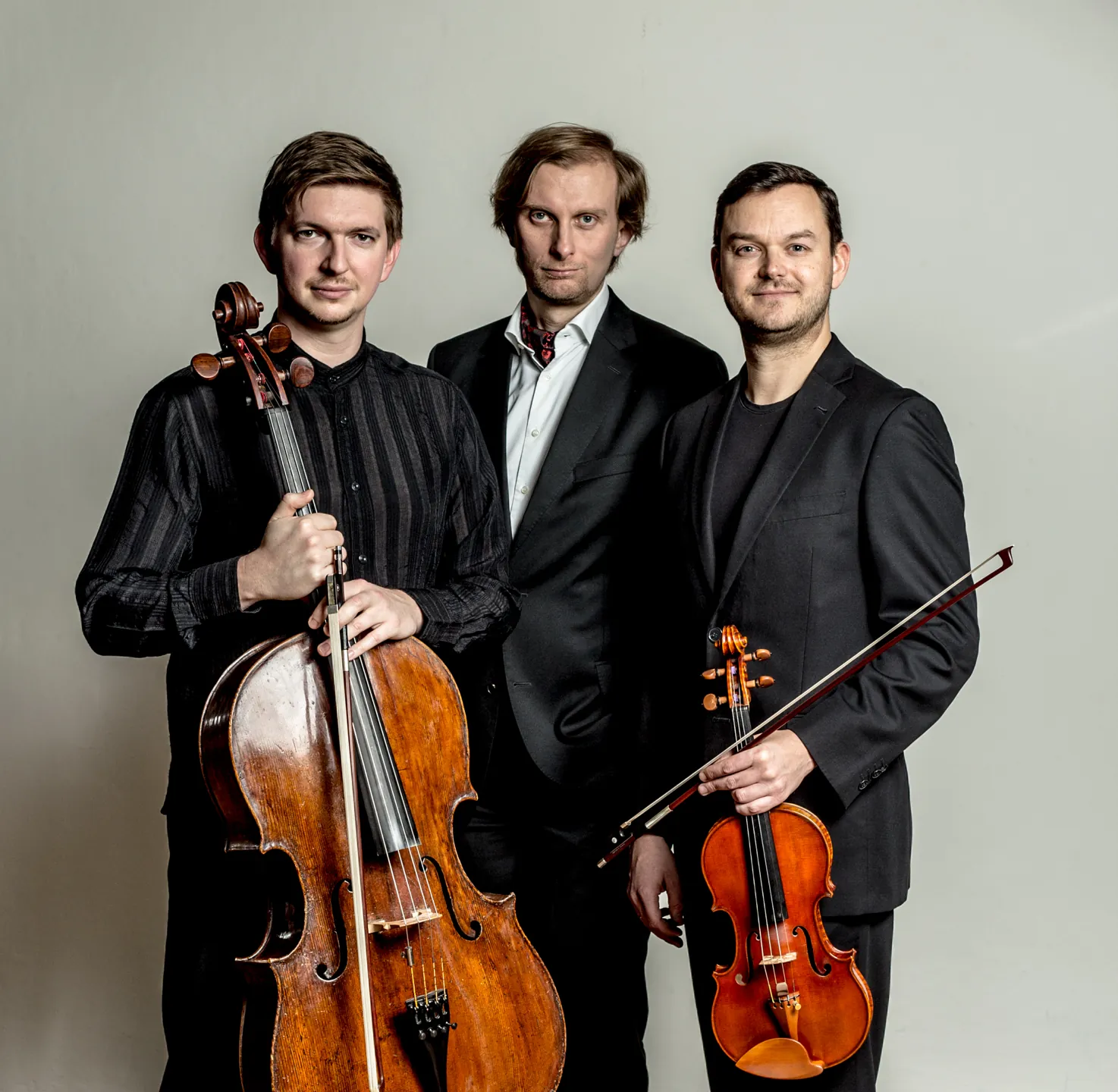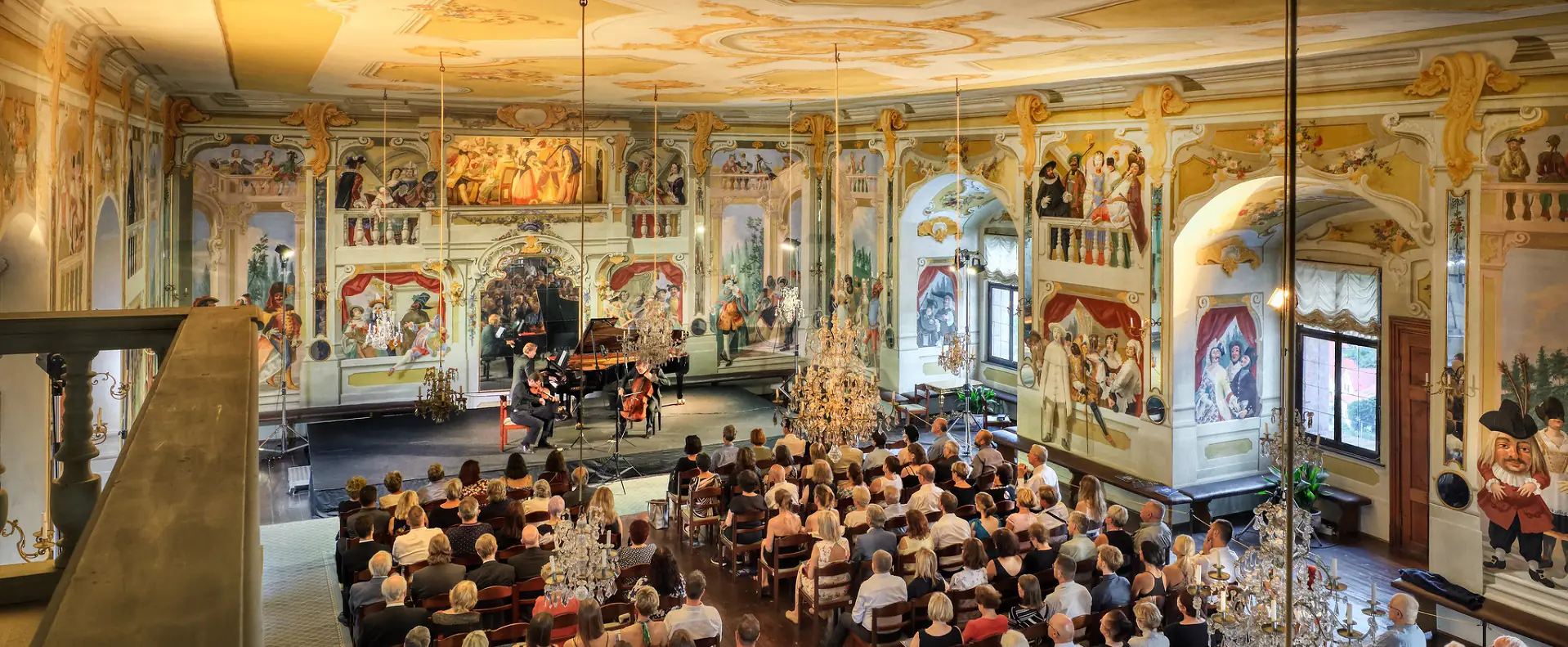 When you enter the Masquerade Hall of the Český Krumlov Castle you will feel like in the 18th century, when it was decorated by Josef Lederer. While listening to chamber concerts you can admire the painting with motives of members of aristocratic society entertaining themselves amidst masquerade bustle. Before the tones fill this hall with […]