Event date
17 / 09 / 2021 - Friday 19:30
Adam Plachetka and his guests
Opera gala concert for W. A. Mozart's anniversary
On the occasion of the 230th anniversary of the death of the great composer Wolfgang Amadeus Mozart the audience at the Castle Riding Hall will listen to opera overtures, arias, duets and trios. The main guest of this evening will be charming bass-baritone Adam Plachetka, who is also famous as a genius in interpreting Mozart's roles. During the years of his career he became known not only to opera lovers but also to the general public thanks to his performances at the O2 Arena and in television programs. His name has also become familiar on world-famous stages such as the Metropolitan Opera in New York and Bayerische Staatsoper in Munich. Leading young artists will perform alongside Adam Plachetka – coloratura soprano Tereza Štěpánková and tenor Daniel Matoušek. Together they will present Mozart's genius and his exceptional sense for the composition of operas and above all arias for both male and female voices. The three soloists will be accompanied by the The Czech Chamber Philharmonic Orchestra Pardubice under the baton of Jan Kučera.
Artists
Adam Plachetka – bass-baritone, Tereza Štěpánková – soprano, Daniel Matoušek – tenor, The Czech Chamber Philharmonic Orchestra Pardubice, conductor Jan Kučera
Program
Mozart´s greatest opera overtures, arias, duets and tercets
Adam Plachetka
Adam Plachetka was educated at the conservatoire in his home town of Prague. Following his debut at the Prague National Theatre in 2005, Adam has since returned as Don Giovanni, Figaro (Le nozze di Figaro), Nardo (La finta giradiniera), Argante (Rinaldo), Guglielmo (Così fan tutte) and many more.
In September 2010 Adam became a member of the Ensemble at the Wiener Staatsoper and made his debut as Schaunard (La bohéme). Since then, he has performed many other roles including Melisso (Alcina), Don Giovanni, Dulcamara (L`elisir d`amore), Figaro (Le nozze di Figaro, Il barbiere di Siviglia), Guglielmo, Publio (La clemenza di Tito), Mustafà (L`Italiana in Algeri), Alidoro (La Cenerentola), Conte Almaviva (Le nozze di Figaro), Dottor Malatesta (Don Pasquale), Paolo Albiani (Simon Boccanegra) and Riccardo Forth (I Puritani).
Adam appears regularly at the Meropolitan Opera, New York (Don Giovanni, L'elisir d'amore, Le nozze di Figaro, Così fan tutte) and at the Salzburger Festspiele (Benvenuto Cellini, Rusalka, Don Giovanni, Le nozze di Figaro, Die Zauberflöte).
Adam`s other engagements include appearances at the Bayerische Staatsoper, Munich (La Calisto), Royal Opera House, London (Don Giovanni, L'elisir d'amore), Festpielhaus Baden-Baden (Così fan tutte, La clemenza di Tito), Glyndebourne Festival (Le nozze di Figaro), Carnegie Hall, New York (Salome), Deutsche Oper and Deutsche Staatsoper, Berlin (Don Giovanni, Le nozze di Figaro), Teatro alla Scala Milan (Così fan tutte), Lyric Opera Chicago (Le nozze di Figaro, Die Zauberflöte), Houston Grand Opera (Le nozze di Figaro) and at Opéra national de Paris (La Cenerentola).
In concert he has appeared at the Musikverein in Vienna, the Wigmore Hall in London, the Usher Hall in Edinburgh, the Herkulessaal in Munich, the Konzerthaus in Vienna, in Stockholm and Graz, and at the Municipal House and Rudolfinum in Prague. He has collaborated with the Chicago Symphony Orchestra, Radio-Symphonieorchester Wien, L`Orchestre philharmonique de Radio France, Symphonieorchester des Bayerischen Rundfunks, Symphony Orchestra of the Czech Radio, Scottish Chamber Orchestra, Czech Philharmonic, Wiener Symphoniker and with the Royal Stockholm Philharmonic Orchestra.
He has taken part in recordings for Arte, Arthaus Musik, Capriccio, Clasart Classics, Czech TV, Czech Radio, Deutsche Grammophon, Mezzo, Naxos, Nibiru, Orfeo, ORF, Radioservis, Servus TV, Supraphon and Unitel Classica.
Adam has performed under the baton of such conductors as Marco Armiliato, Daniel Barenboim, Mariss Jansons, Fabio Luisi, Riccardo Muti, Andris Nelsons, Yannick Nézet-Séguin, Christian Thielemann and Franz Welser-Möst.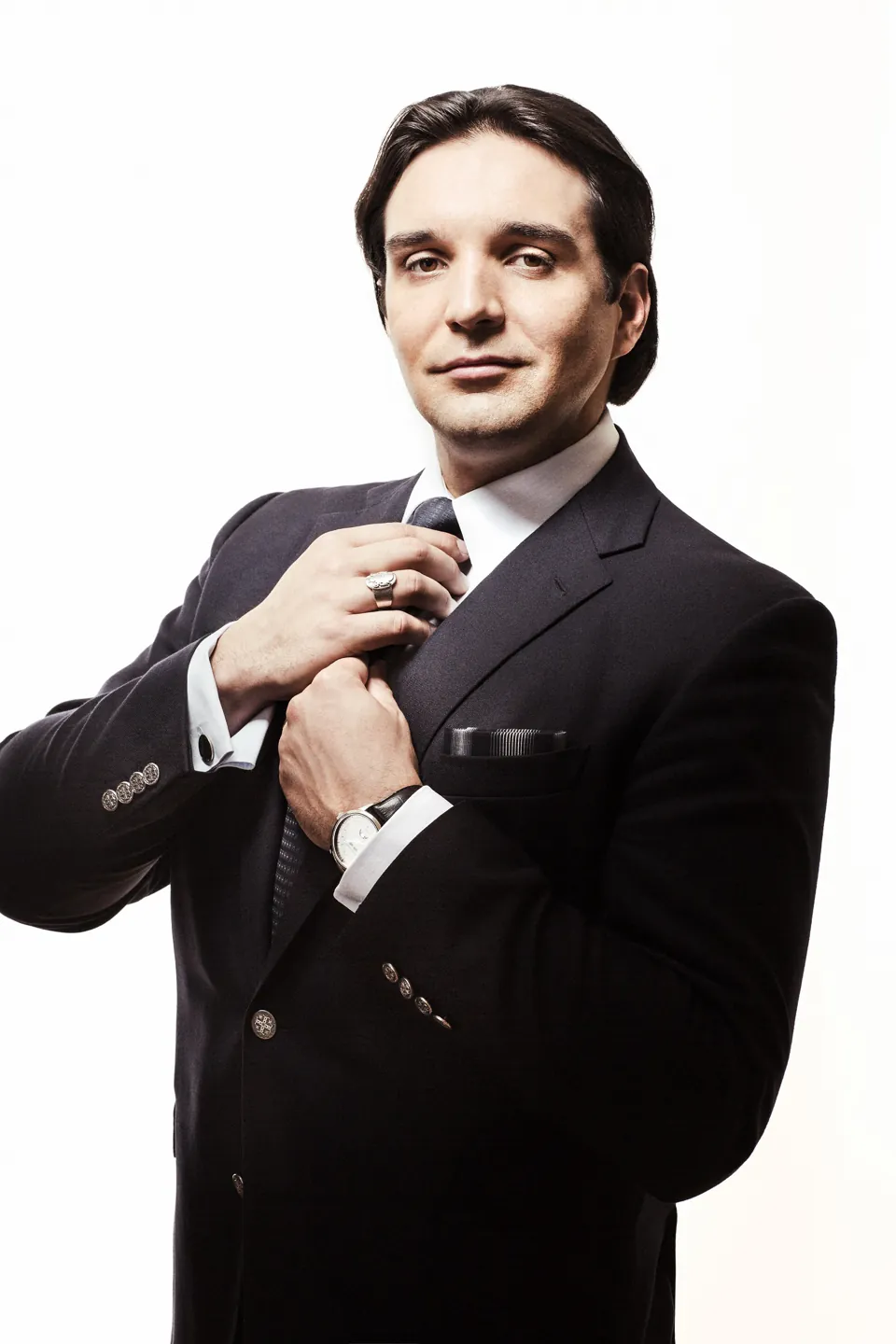 Tereza Štěpánková
Soprano Tereza Štěpánková has been a soloist at the National Theater Opera in Prague since the 2020/21 season, where she will perform as Frasquita in Carmen, Barbarina in Le nozze di Figaro and Esmeralda in The Bartered Bride. In 2017 she graduated from the Pardubice Conservatory in the class of prof. Jarmila Chaloupková, since 2013 he has been working with the renowned Italian pedagogue Antonio Carangelo. In July 2019 she took part in Edita Gruberova's masterclass in Bad Häring (Austria).
In 2016, she won the 1st prize at the Antonín Dvořák International Singing Competition in Karlovy Vary in the Opera Hope category and performed as the Queen of the Night (Die Zauberflöte) in performances at the Pardubice Conservatory. At the J. K. Tyl Theatre in Plzeň, she was a guest as the First Nymph in the production About Rusalka and the Queen of the Night in the production Papageno in the Magical Forest. Since February 2018 she has been a guest at the North Bohemian Theater in Ústí nad Labem in the role of Queen of the Night in Die Zauberflöte and since October 2019 also at the National Theater of Moravia-Silesia in Ostrava in the role of The First Nymph (Rusalka).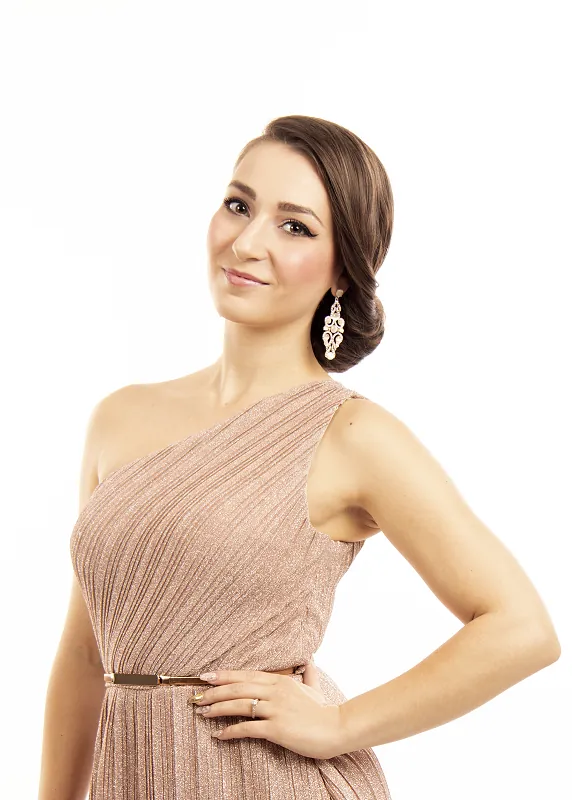 Daniel Matoušek
Daniel Matoušek comes from Ústí nad Labem. He is an absolvent of the "EMA masterclass" (European Academy of Music) under the guidance Wolfgang Scheidt, Eva Randová or Norbert Baxa and the Carangelo Belcanto Academy masterclass in Cornuda, Italy. He took private classes also with Jan Vacík, Antonio Carangelo or Jarmila Chaloupková.
In June 2013 Daniel gave his first performance in a student production of the University of British Columbia (The Cunning Little Vixen by Leoš Janáček, role Rechtor/Komár). In the same year, he debuted at the J. K. Tyl Theater in Pilsen in the role of Tamino (The Magic Flute). In 2014 he made his debut at the National Theater in Prague in Leoš Janáček's The Cunning Little Vixen directed by Ondřej Havelka.
In 2018 he gave guests performances in the Northbohemian Theatre in Ústí nad Labem (Tamino, The Magic Flute), J. K. Tyl Theatre Pilsen (Leoš Janáček, "The Diary of One Who Disappeared" and Jeník, The Batered Bride), F. X. Šalda Theater in Liberec (Don Ramiro, La Cenerentola). He made his debut as a Prince (Dvořák, Rusalka) in the open-air production made by RunOpeRun, and as Ferrando (Mozart, Cosi fan tutte) in a concert performance with Northbohemian symphony orchestra. He also performed in musical The Fantom of the Opera in GOJA Music Hall as Ubaldo Piangi.
In 2019 he gave guest performances in the National Theater in Prague in the of L'amour des trois Oranges (Prokofjev) and in the Opernhaus Magdeburg as Tamino. He participated in the iSING festival in China, where he was selected from 2,500 singers from all over the world and colaborated with pianist and artists from La Scala Milano, MET New York, Berlin Opera House etc.
In season 2019/2020 he debuted in productions of the Moravian Theater Olomouc (Mam´zelle Nitouche as Fernando, Pearl Hunters as Nadir, Fidelio as Jaquino and in the opertte Corneville Bells). In 2020/2021 season, he will be a guest in the National Theater Brno in Robert Carsen's production – Destiny, in the South Bohemian Theater in the world premiere of Winton's train in the German-Czech co-production and will debut as Tonio in Donizetti's Daughter of the Regiment in South Africa.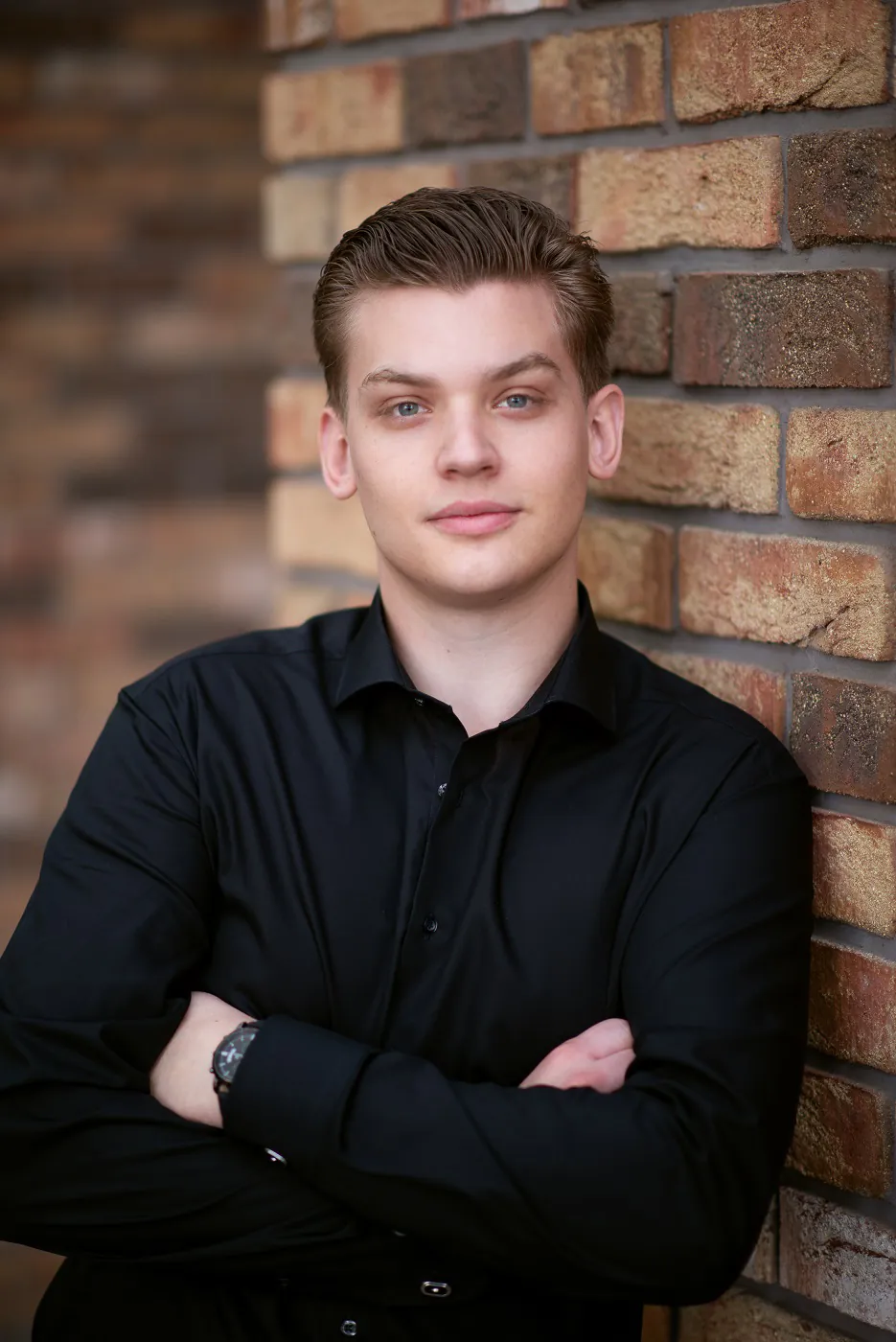 The Czech Chamber Philharmonic Orchestra Pardubice
The Czech Chamber Philharmonic Orchestra Pardubice, founded in 1969, is one of the Czech Republic's top orchestras. The repertoire of this chamber orchestra includes a large number of compositions from barock era to contemporary music, including many cross-over and multigenre projects. The first principal conductor, Libor Pešek, quickly raised the orchestra to a high standard and the subsequent principal conductors included Libor Hlaváček, Petr Altrichter, Bohumil Kulínský, Petr Škvor, Róbert Stankovský, Leoš Svárovský, Marko Ivanović and Peter Feranec have kept a high artificial level of the orchestra. Current leader is Stanislav Vavřínek.
The Czech Chamber Philharmonic Orchestra Pardubice is valued for its stylistic interpretation and the extraordinary quality of its orchestral sound, and it is rightly ranked amongst the world's leading representatives of Czech musical culture. It often performs at Czech Republic's most important festivals (including The Prague Spring International Festival, the Smetana's Litomyšl or the International Český Krumlov Festival) and at many important venues in Europe in many prestigious concert halls, such as Concertgebouw Amsterdam, Salzburg Festspielhaus, Hercules Hall and Gasteig in Munich and the Musikverein in Vienna, Brucknerhaus in Linz, the Meistersingerhalle in Nuremberg and many others. Outside Europe the orchestra has played in Japan and has toured extensively around USA.
The orchestra has collaborated with mandy leading world-renowned conductors (among others with Jiří Bělohlávek, Marco Armiliato, Marris Jansons and many others) and also a huge number of prominent soloists and choirs (Lazar Berman, Ivan Moravec, Eugen Indjic, Ivo Kahánek, Martin Kasík, Isabelle van Keulen, Vladimir Spivakov, Pavel Šporcl, Václav Hudeček, Gabriela Demeterová, Angel Romero, Jiří Bárta, Ludwig Güttler, Radek Baborák, Peter Damm, Herrmann Baumann, Helen Donath, Eva Urbanová, Dagmar Pecková, Czech Boys Choir Boni Pueri, Prague Philharmonic Choir, Czech Philharmonic Choir Brno) have performed with the orchestra.
Apart from concert-giving the orchestra regularly engages in operatic and theatre projects and has dozens of successful discs to its credit on Naxos, ArcoDiva, Supraphon, Classico, Monitor-EMI, Amabile.
Jan Kučera
Conductor, composer and pianist Jan Kučera belongs to the most versatile Czech artists. He studied composing at the Prague Conservatory under the leadership of Bohuslav Řehoř and conducting under the leadership of Miriam Němcová and Miroslav Košler. He continued his studies in conducting at the Music and Dance Faculty of the Academy of Performing Arts in Prague under Vladimír Válek. As a composer he is involved in many fields and writes symphonic, chamber and song compositions and he also has over thirty pieces of incidental music for productions of Prague and regional theatres to his credit. As a conductor he cooperates with leading Czech orchestras in the long term, above all with the Prague Radio Symphony Orchestra and the Prague Symphony Orchestra FOK. He is also active in the field of opera. He staged his comic opera Red Mary (in Czech "Rudá Marie"), based on the cult radio series Tlučhoř Family (in Czech "Rodinka Tlučhořových") by authors Oldřich Kaiser and Jiří Lábus on the New Scene of the National Theatre in Prague. In January 2016 he staged the opera La Cenerentola by Gioachino Rossini at the National Theatre. He is the author of the ballets The Three Musketeers and The Taming of the Shrew. He also conducted the project Wanted with Dagmar Pecková and the production of the epic stage format of Leonard Bernstein's Mass. Since the 2015/2016 season Jan Kučera has had an engagement with the Karlovy Vary Symphony Orchestra as its chief conductor.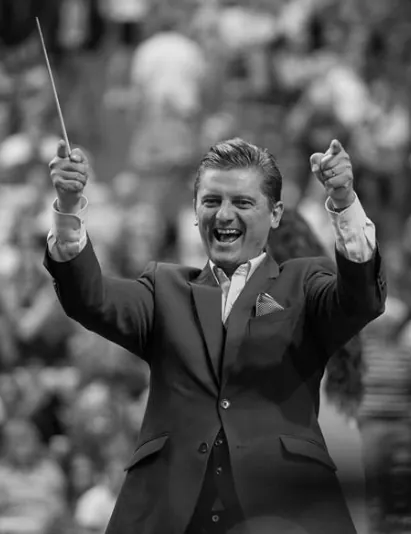 Come and enjoy a concert at the unforgettable and unique Castle Riding Hall, which is part of the Český Krumlov Castle close to the castle garden. You will fall in love with this singular building and its surroundings and you will feel as if you were in the Viennese imperial court in the 18th century. After […]