Event date
21 / 07 / 2022 - Thursday 19:30
A. Vivaldi – Farnace
In 2022, 295 years have passed since the premiere of the opera Farnace, composed by the great composer, violin virtuoso, and Italian priest Antonio Vivaldi to the libretto by Antonio Mario Lucchini and first performed at the Teatro Sant'Angelo in Venice. Now, under the direction of Marek Štryncl, it will be interpreted by the ensemble Musica Florea, which will celebrate its 30th anniversary next year. That is why this three-act opera performance has its place in the program of the 31st year of the festival. The opera full of pompous costumes set in the admirable setting of one of the oldest preserved castle Baroque theaters in the world will offer a truly authentic and unconventional experience to the visitors. Due to the surface of the castle courtyards, we recommend comfortable shoes or the use of taxi services to the upper gate of the State Castle and Chateau Český Krumlov.
Artists
Farnace – Zoltán Megyesi
Tamiri – Jana Horáková Levicová
Berenice – Michaela Šrůmová
Selinda – Sylva Čmugrová
Gilade – Eliška Minářová
Musica Florea
Marek Štryncl – conductor
Andrea Miltner- director, choreography
dance roles: Romana Konrádová, Lenka Breeding, Klára Suldovská
Program
A. Vivaldi: Farnace RV 711
Synopsis of the opera
Farnace, King of Pontus, has been defeated, and to avoid their falling into the hands of the enemy, he commands his wife, Tamiri, to kill their son and then herself. Tamiri's mother, Berenice, hates Farnace and is in cahoots with Pompey, the Roman victor, to kill him. Selinda, Farnace's sister, is taken captive by the Roman Aquilius, who falls in love with her, as does Berenice's Captain, Gilades. Selinda plays them off one another in an attempt to save her brother. Somehow, it ends happily and everyone is spared.
Musica Florea
The Musica Florea ensemble was founded in 1992 by cellist and conductor Marek Štryncel. Playing period instruments based on the study of period sources and aesthetics, research activities and the creative revival of forgotten interpretive styles and means have become the basic characteristics of the ensemble. The ensemble's repertoire includes instrumental chamber music, secular and spiritual vocal-instrumental compositions, orchestral concerts and monumental symphonic, oratorio and opera works from the early Baroque to the 20th century. Musica Florea has been a guest at major world festivals since the beginning of its existence and collaborates with prominent soloists and ensembles and has received a number of prestigious awards (eg Diapason, Golden Harmony, Cannes Classical Award). Since 2002, the ensemble has been organizing its own concert series, in which it emphasizes the presentation of newly discovered compositions as well as already known compositions, which, however, deserve a return to interpretive originality. Musica Florea is also the initiator of modern operas and ballets, especially in the Baroque period, often in modern premieres. In recent years, Musica Florea has also systematically devoted himself to Antonín Dvořák's symphonies.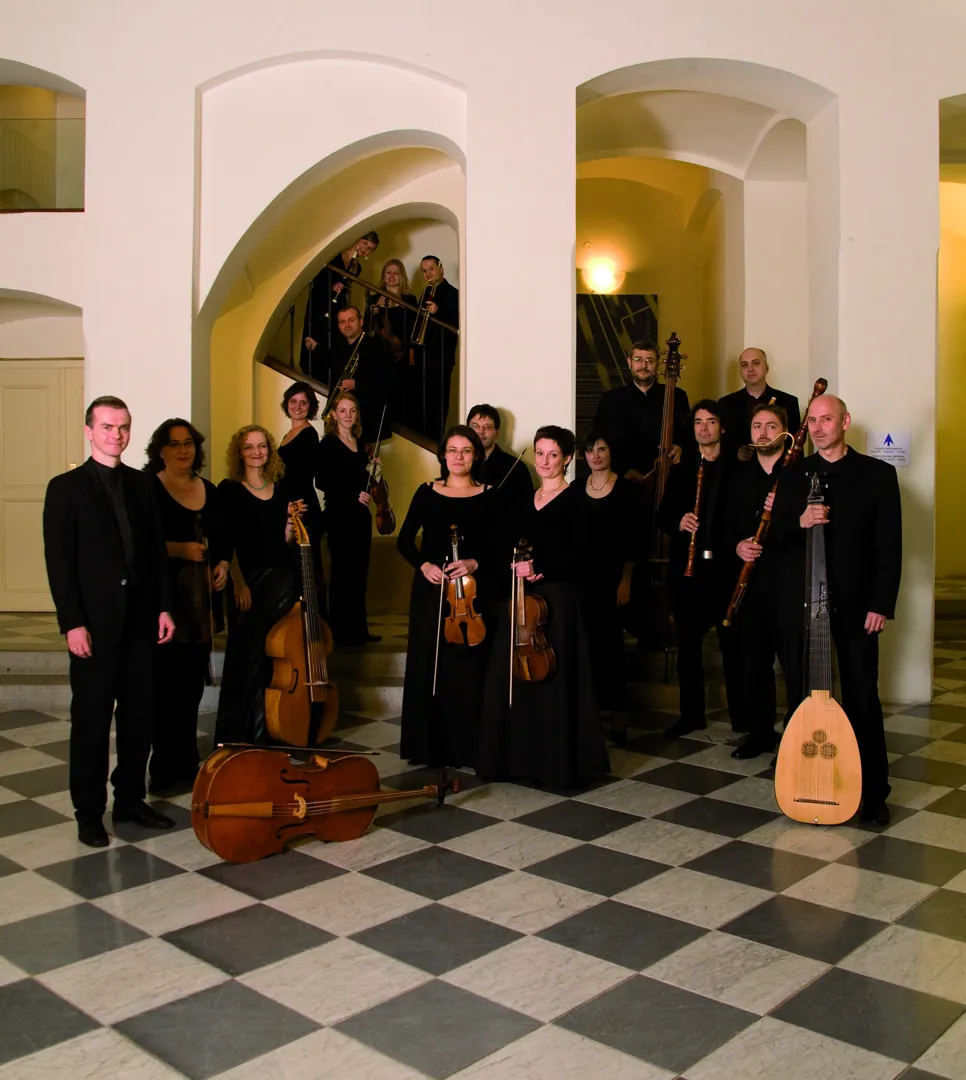 Marek Štryncl – conductor
Conductor, cellist, choirmaster and composer Marek Štryncl (1974) already held the position of concert master of the North Bohemian Philharmonic during his studies at the conservatory in Teplice. He graduated from the Prague Academy of Music in the field of conducting (2002) and studied baroque cello at the Dresdner Akademie für alte Musik. He collaborates with prominent chamber and symphony orchestras, choirs, ensembles and soloists (eg Magdalena Kozena, Phillipe Jaroussky, The New Israeli Vocal Ensemble, Boni Pueri, Orlando Consort, Prague Chamber Choir, Les Musiciens du Paradis, Prague Chamber Philharmonic). His repertoire includes works from the early Baroque to Romanticism and contemporary compositions. Interest in contemporary interpretation led Marek Štryncel to found the ensemble Musica Florea in 1992. He also does not avoid experimental projects, such as collaboration with singer Iva Bittová or performing romantic symphonic music on period instruments in the original interpretation. He teaches conducting and choral conducting at Charles University and baroque cello at the Janáček Academy in Brno. He has been working as an artistic director for almost 10 years at the International Summer School of Early Music in Valtice. Enchantment by the "transcendent" principles of contemporary theaters led him to create the unique portable Baroque theater Florea-Theatrum.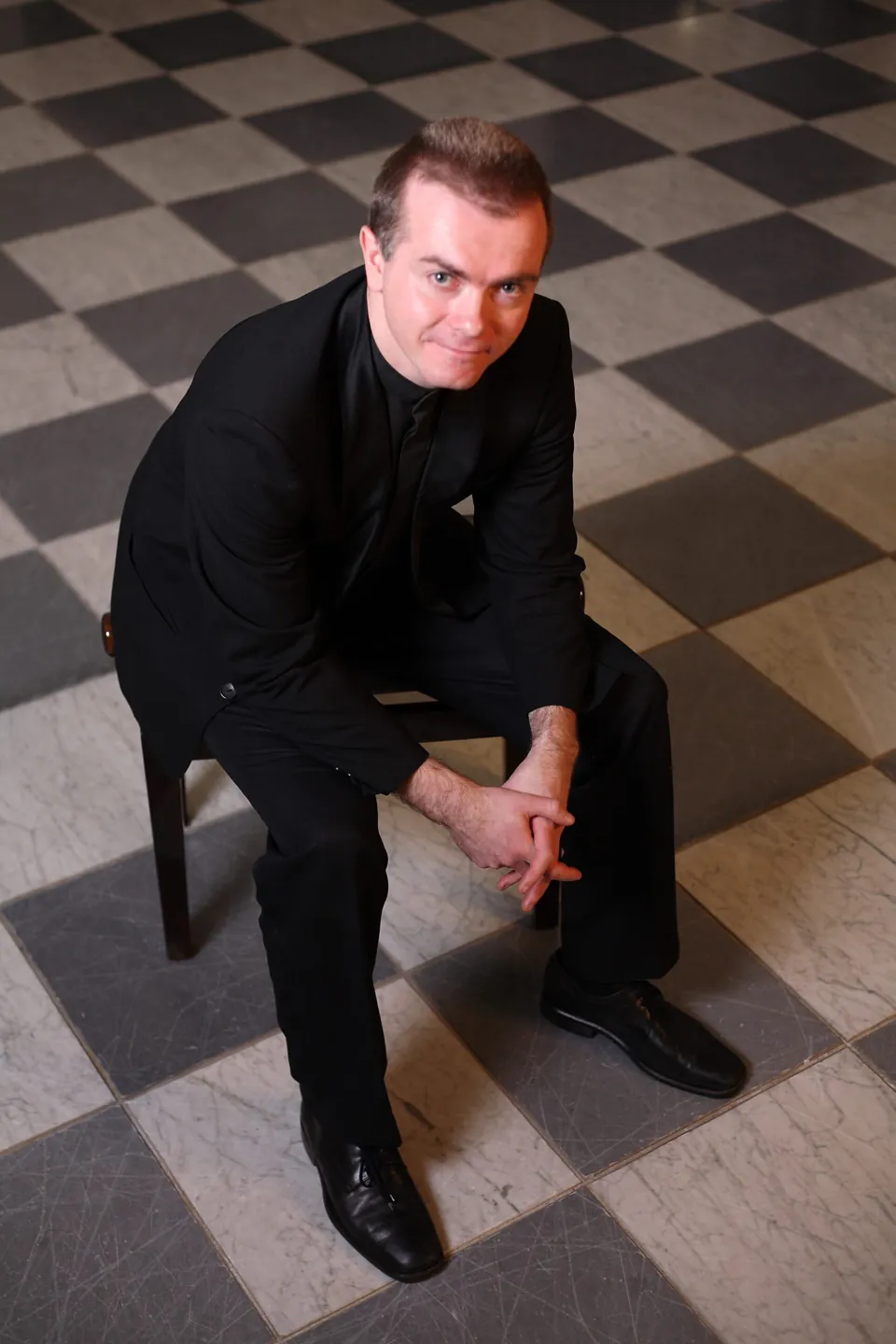 Andrea Miltner – director, choreographer
Andrea Miltnerová is a British dancer and choreographer of Czech origin, who lives in Prague. In addition to her contemporary dance creations, Andrea specialises in baroque dance and its creative fusion with other techniques. She was born and trained in London and came to Prague to dance with the Ballet of the National Theatre. She also collaborates as a performer with various Czech and foreign choreographers.
Andrea's deep interest in the baroque led her to collaborate on the reconstruction of baroque operas and to create her own performances based on movement analysis and ethnochoreographic research. She has worked as a director, choreographer and dancer with the early music ensembles Collegium 1704, Collegium Marianum and Musica Florea. She worked with French choreographer Françoise Denieau, performing in her opera collaborations: Rinaldo, Egisto, Vénus et Adonis and Rameau – Maître à danser (Les Arts Florissants) throughout France, including Paris (Opéra Comique) and Versailles (Opéra Royale) and in Luxembourg, Switzerland (Opéra Lausanne), Seoul, London (The Barbican), Moscow (Bolshoi) and New York (BAM).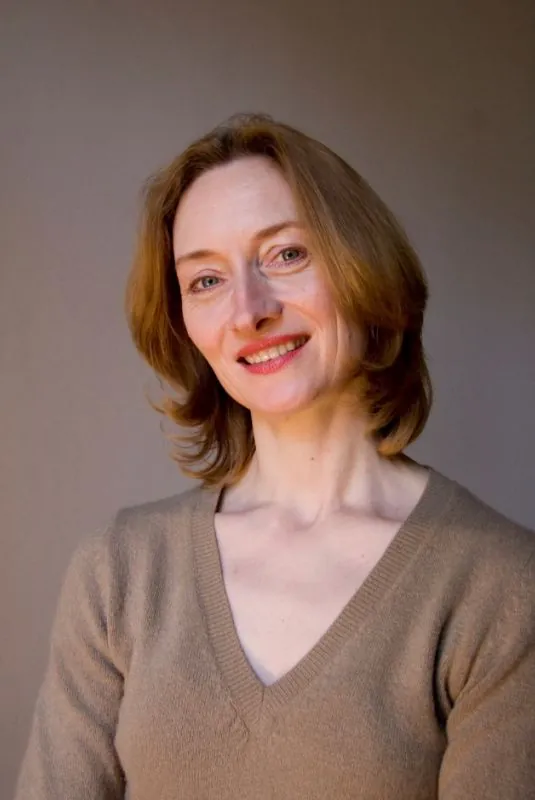 The Castle Baroque Theatre is a gem of Český Krumlov, which visitors from all around the world come to see. It is one of the four best preserved 18th century baroque theatres in the world which has a baroque building, orchestra pit, stage, hundreds of costumes and accessories, decorations, lighting equipment and librettos. The theatre in Český […]