News and changes
Dear visitors and supporters of the festival,
Due to an unexpected reduction in state grant support for 2022 that we were informed of in the last few days, we have had to make changes to the originally intended festival program. We hope you will be pleasantly surprised by some of these changes and will not miss this year's festival despite the slightly modified program, which, however, preserves the artistic integrity of the festival and does not compromise its high artistic standards.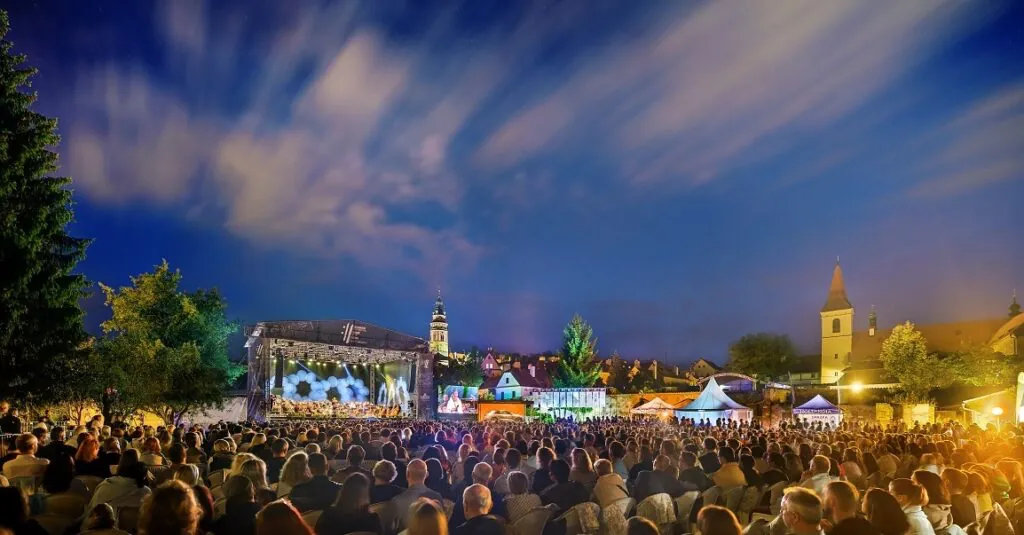 The first of the changes will affect the concert on 16 July, called French Night – Night of Romanticism and Impressionism. This concert will be moved to the Brewery Garden and under the new title Night of Romanticism we have decided to perform one of the most beautiful works of the classical repertoire and the ultimate work of Romanticism – Tchaikovsky's Piano Concerto No. 1 in B minor. This most famous piano concerto will let the virtuosity of the young pianist of Slovak-Australian origin Ryan Martin Bradshaw, winner of many prestigious international competitions, shine through. He will be accompanied by the Czech Radio Symphony Orchestra under the direction of its incoming chief conductor Petr Popelka. Admirers of the specific sense of color and balance in musical composition that is so characteristic of Francophone composers will not be disappointed either. The performance of César Franck's masterpiece Symphony in D minor will mark 200 years since the birth of this exceptional Romantic composer.
Unfortunately, we also had to withdraw from the planned concert on July 23, by the American vocal quartet The Manhattan Transfer. A replacement performer for this date is being negotiated.
We apologize in advance for any complications that may arise from the changes in the program.
TICKETS:
Tickets purchased for the July 16, 2022 concert remain valid. Should the changes to the program be so inconvenient for you that you decide to return them, you may do so until May 31, 2022 at the place of your purchase.
For the July 23, 20022, The Manhattan Transfer concert, we will refund you in the full amount. You can aslo apply a credit in the same amount to as your ticket toward the purchase of other tickets.
Thank you for your relentless support of our festival, it is greatly appreciated and is more important to us now than ever.
We apologize for the unforeseen program changes and we wish to be again music to your ears
The dedicated team of your Festival Krumlov