About the Festival
The International Music Festival Český Krumlov was established in 1992 in the most magical city in the world, in Český Krumlov, which is considered a European treasure and belongs to UNESCO World Heritage.
As the Time went by
During the 30 years of its existence, the festival has become one of the three biggest classical festivals in the Czech Republic. It has offered 565 concerts and performances, during which almost 13 thousand artists from 40 countries have performed.
The festival offers 4 weeks of music ranging from the 15th till the 21st century with international stars and venues with unique genius loci.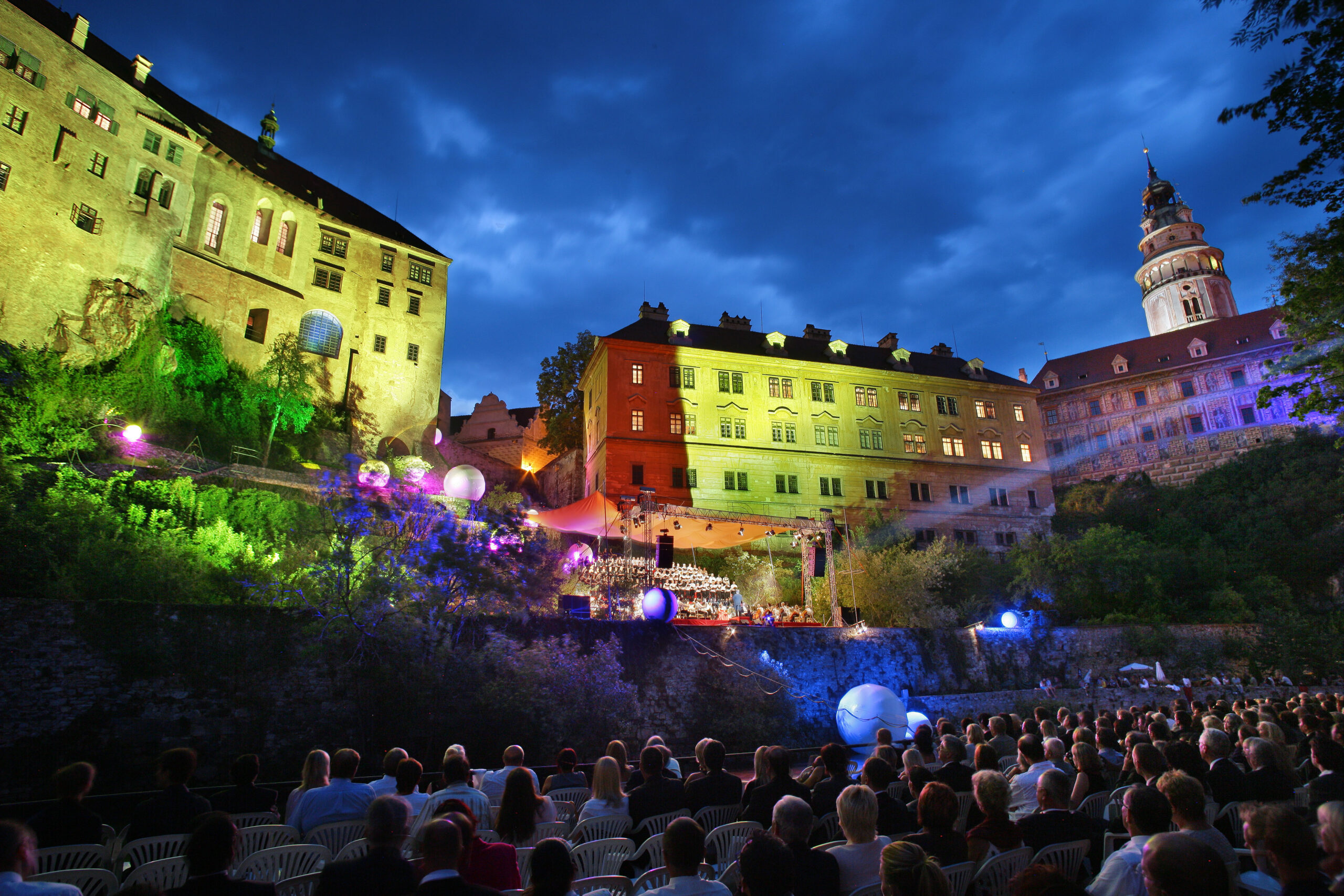 Few words about the Festival
• The Festival provides a quality cultural experience in the attractive surroundings of the historic town of Český Krumlov, which is listed as a UNESCO World Heritage Site.
• It creates a meeting place for people from business, arts, and politics.
• It contributes to the international reputation of the Czech Republic as an important cultural destination.
• It contributes to the cultivation of society, strengthening cohesion, and generally improving the social climate.
• It supports regional and national development in the fields of economy, tourism, etc.
• It brings direct tax profits to the state budget through companies that generate additional revenue due to the festival (accommodation, transport, catering, services, tourism) there are multiplier effects (based on an economic multiplication study 1 crown inserted into the festival will return 3 crowns back to the public budgets).
• It has long contributed to the cultural exchange and knowledge of other cultures through diverse dramaturgy and important international performers, and thus significantly strengthens international relations.
• The Festival creates new jobs and supports regional employment policy.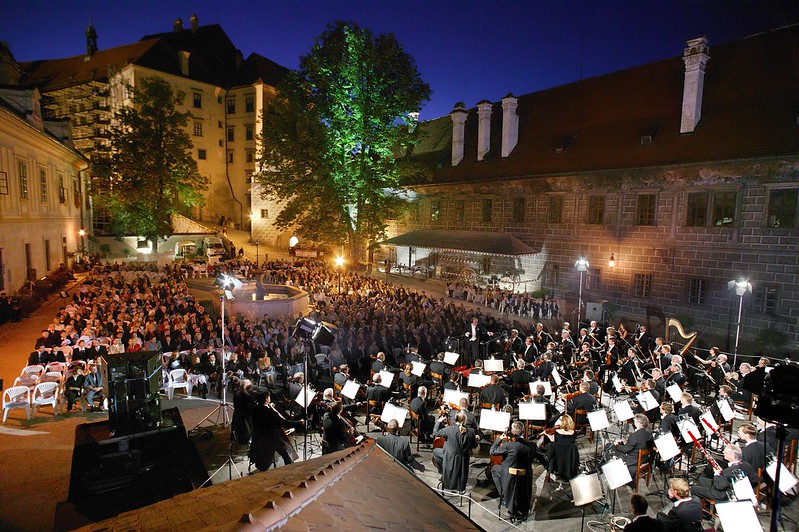 Over the years the festival has been honoured to welcome personalities of world music such as Plácido Domingo, Jonas Kaufmann, Renée Fleming, Dmitri Hvorostovsky, Elīna Garanča, José Cura, Ramón Vargas, Shlomo Mintz, Broadway soloists, Juan Diego Flórez, Angela Gheorghiu, Piotr Beczała, Sondra Radvanovsky, Mischa Maisky, Julian Rachlin, Javier Perianes and others.
From Czech artists we could mention Karel Gott, Eva Urbanová, Dagmar Pecková, Václav Hudeček, Pavel Šporcl, Jiří Bárta and many others.
The festival is co-organized by the International Music Festival Český Krumlov, z.s., Auviex, s.r.o. and ÚOP České Budějovice – Národní památkový ústav.
Festival in numbers
30 Years of Festival Experience
31 Different Venues
565 Realized Concerts
12 825 Artists
40 Nationalities
316 000 Visitors